Hyundai Palisade 2020: Usher In A New Era In The Luxury Car Market
Our Hyundai Palisade 2020 reviews explain all the best features of the new Hyundai Palisade car model! Read to see how modern the vehicle is!
Hyundai Palisade 2020 is a completely new SUV with outstanding and high-end features. This great item belongs to Hyundai Motor Corporation, including a spacious cabin, luxurious, modern interior, and huge cargo space. Surely it will make everyone surprised and, of course, satisfied.
Now, let's explore this car with the latest equipment and improvements.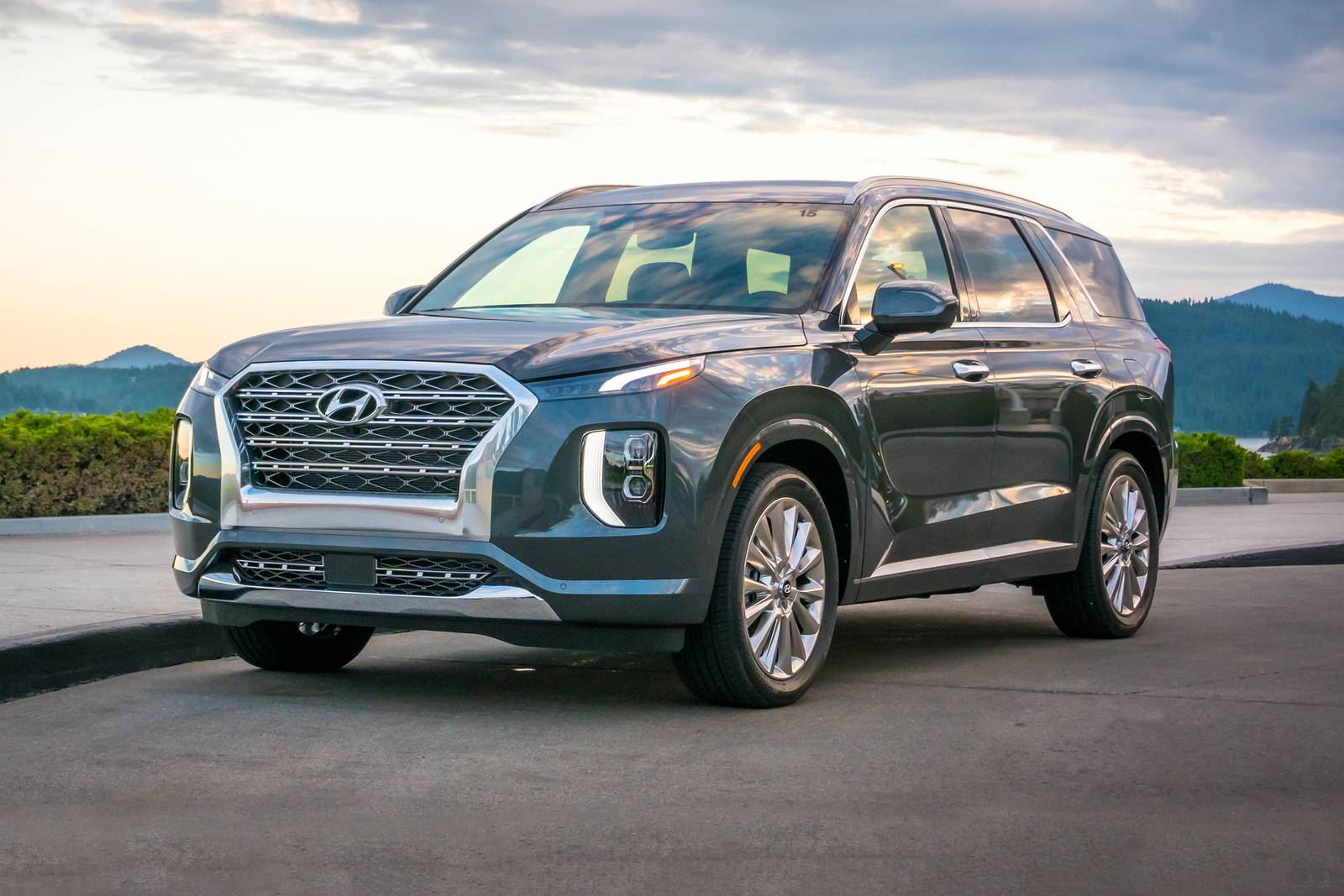 Hyundai Palisade 2020 Review - The latest car of Hyundai
Hyundai Palisade 2020 Exterior
On the front of the Hyundai Palisade 2020, there is a dark grille built in a Y shape. This part is placed in an extremely strong chrome bezel. For driving at night, just let the LED headlamps support you. These LED lamps are specially designed to operate automatically. In detail, they will turn on when the car is in the dark and change to the daytime light mode when you are driving in bright conditions.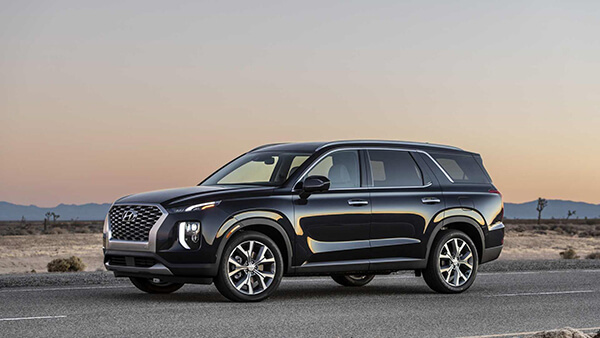 The design of the headlamp is identical to the Hyundai Kona compact crossover with a split 2-level layout but granted the Rolls Royce and BMW "supersizing" treatment.
About the dimension, Hyundai Palisade 2020 is positioned as the biggest SUV of Hyundai as this car's robust body is 4,890 mm in length, 1,975 mm in width, and 1,750 mm in height. The thing comes even better if you notice its windows. Specifically, these glass doors are super sturdy so in case you get a car accident, the windows will not break down. Many silver highlights around the windows work to make the car looks modern and beautiful.
Hyundai Palisade 2020 Interior
Have you been impressed with the exterior features of the car? Just stay calm because here come to more great things! Prepare to see the best exterior features of the Hyundai Palisade 2020!
The interior of Hyundai Palisade 2020 is where you know Hyundai is pulling out all the stops on their local flagship. Decked in quilted, full Nappa leather, dyed in reddish maroon, it all lets you know that this is Hyundai's luxury edition, and it's got you covered.
Although the cabin looks quite roomy, it still provides good seats for you to sit comfortably on them. In further detail, these seats are covered in soft and durable leather. In an exaggerated way to say, you will feel the car seats like the cushion sofa in your house.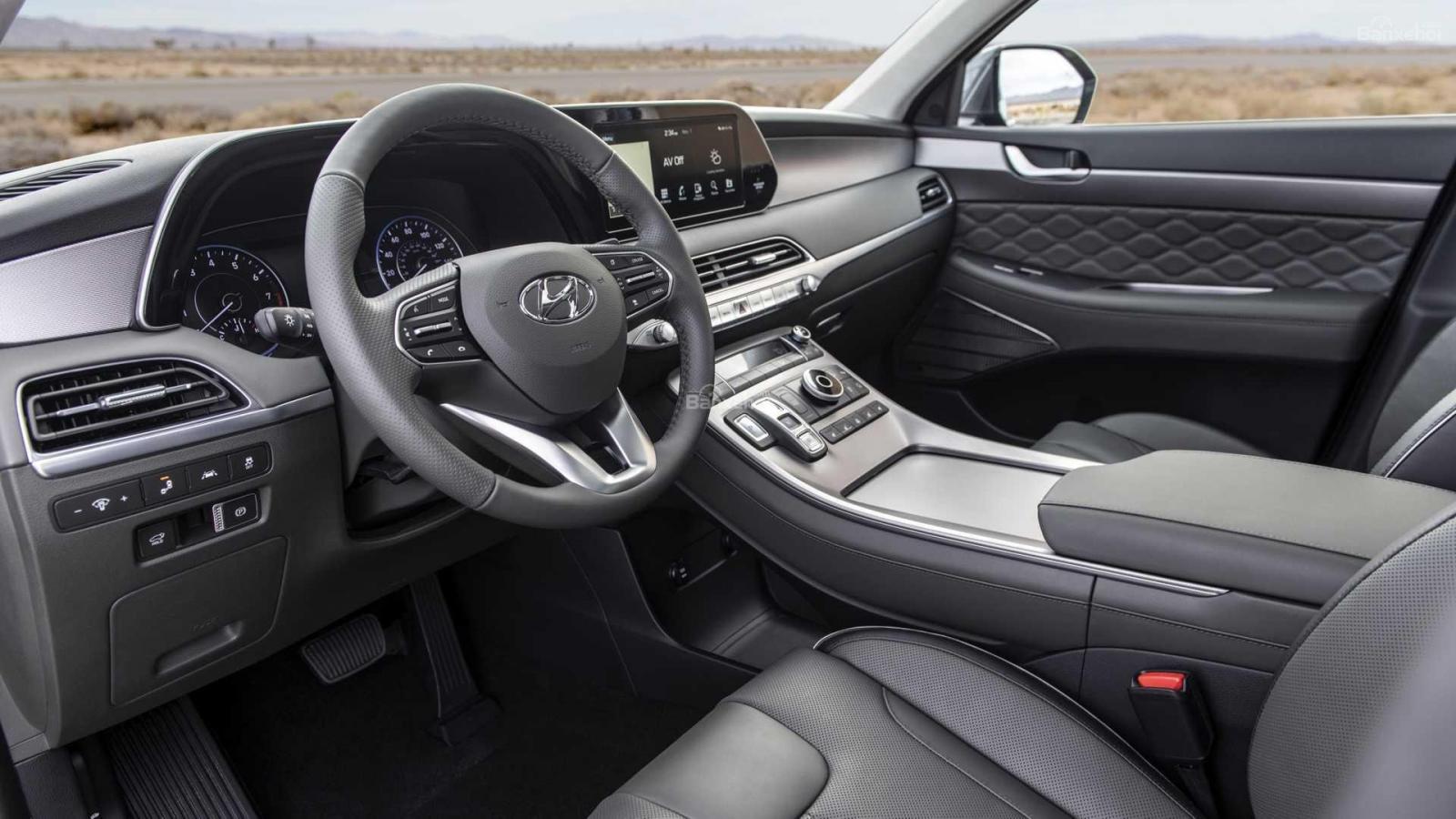 Also, you have the permission to move the second-row seats backward or forward for an extended place. So despite the roomy cabin, the vehicle is still able to house up to 8 big adults. Of course, moving this second-row seat is not a difficult task. All you need to do is use one finger to control its seat-moving system. 
Hyundai Palisade 2020 Technology & Safety features
As a car model of the year 2020, the Hyundai Palisade surely functions with the newest technology. The vehicle is installed with a modern audio display (10.25 inch); Apple CarPlay and Android Auto can be connected via Bluetooth to play songs. Especially, with the Infinity Audio System, the played sound can be at the highest volume but still able to be smooth.
This car allows you to charge your phone with either USB chargers or wireless chargers. Thus, you can choose the charging type, which brings the most convenient for you. On the other hand, you may get along well with other modern features such as driver intercom system, instrument cluster, head-up display, etc.
How about safety while driving? In detail, the 2020 Palisade is equipped with 9 airbags and an anti-lock braking system, electronic and downhill brake control, blind-spot warning, stability control, hill start assist, 360 camera, and cruise control. They will work to protect you from getting injuries every time you make a crash.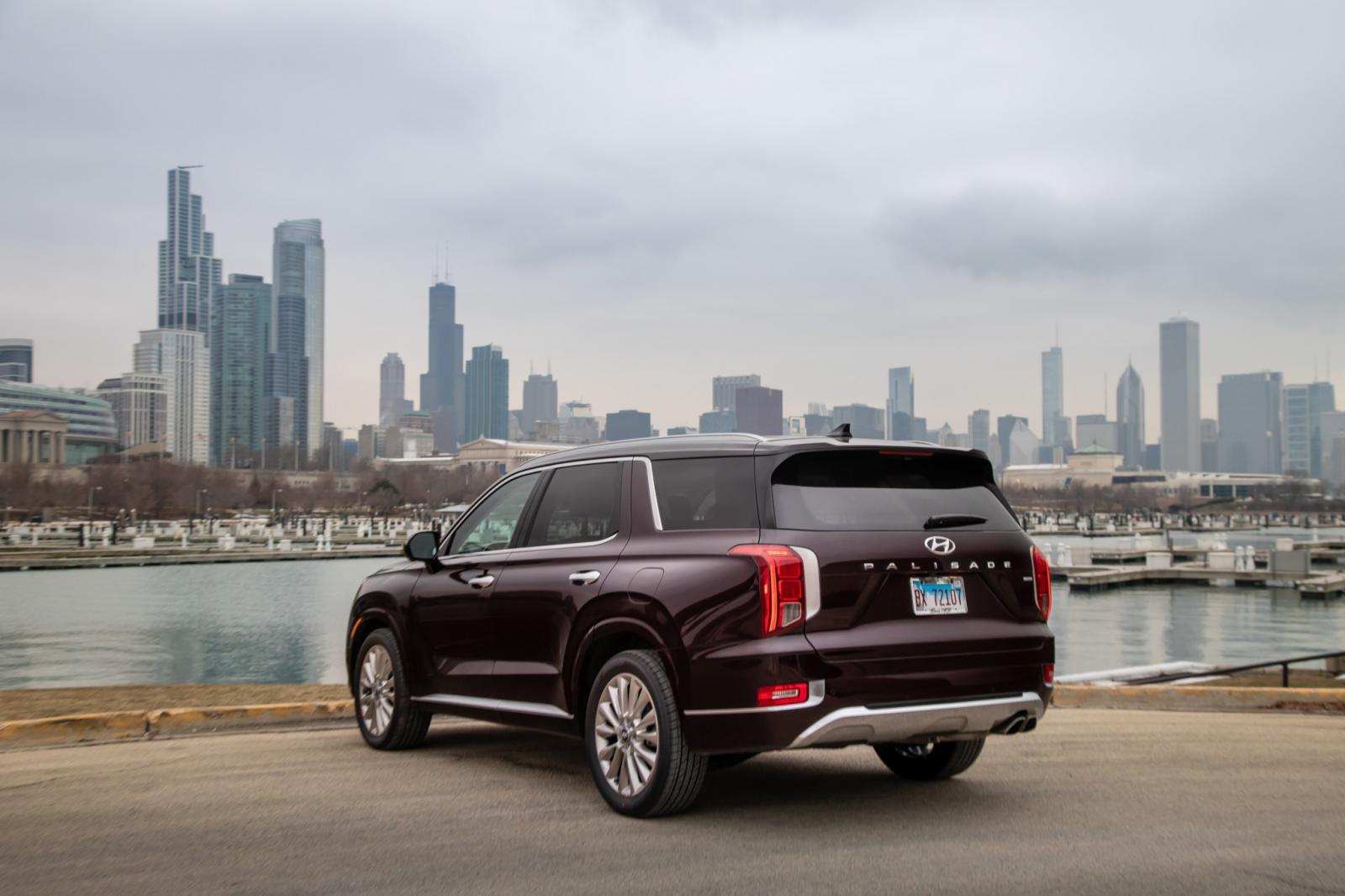 Hyundai Palisade 2020 Engine & Drivetrain
This Palisade 2020 model uses a 2.2l 4-cylinder turbo-diesel engine (CDRI tech) at the core. With this design, the car can operate powerfully at 197 HP and 441 Nm of Torque.
Hyundai Palisade 2020 x BTS: What was the result of this collaboration?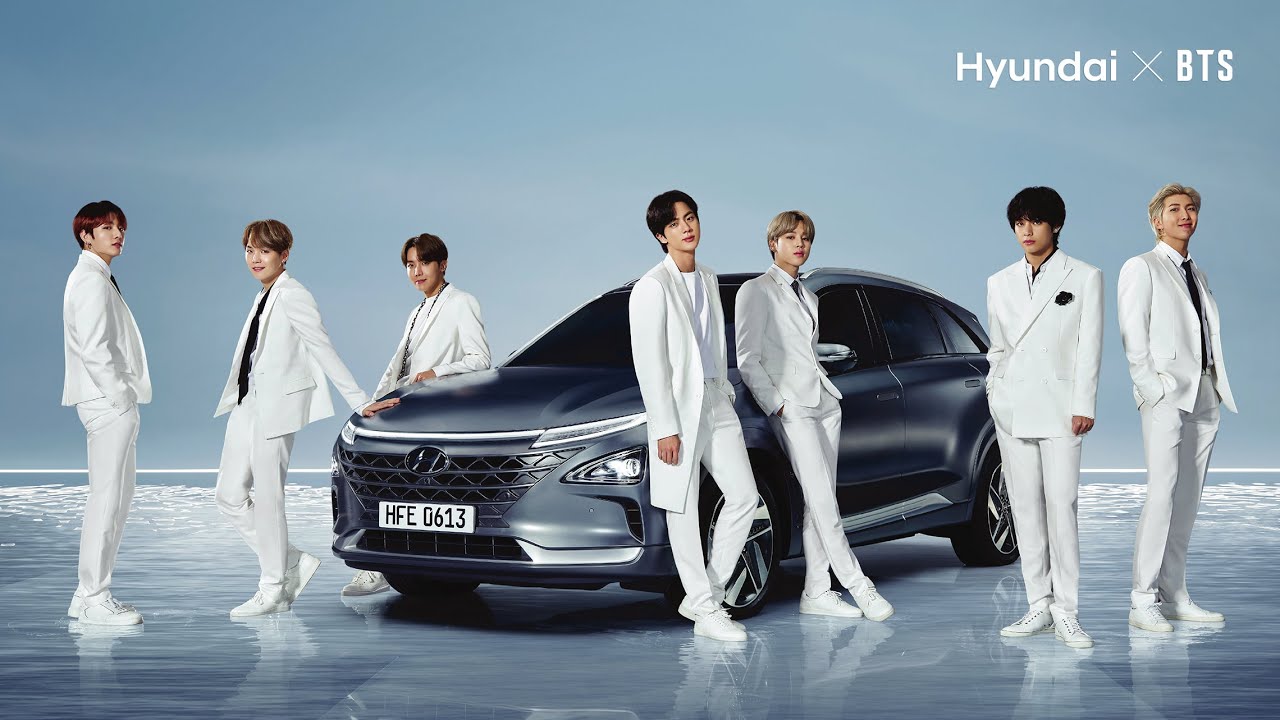 Hyundai Palisade 2020 x BTS 
Many car brands use celebrity endorsement to advertise their cars. For example, Audi with Justin Timberlake, Jaguar with David Beckham, Fiat with J-Lo, or Kia invited Christopher Walken. However, they do not realize that at current, Korean groups are very popular not only in Korea but also in other countries around the world. The fact that the collaboration between Hyundai and the famous boy group BTS has got a surprise effect.
In November 2019, Hyundai announced the boy group BTS as the global ambassador for its newest SUV - the 2020 Palisade. They also further expanded the partnership by releasing short promotional clips with BTS. And you know, the ARMY community - fans of this group were very excited and they helped the Hyundai advertise the Palisade model for free! The power of popularity is great, and this has supported the Korean automaker to get more than their expected results.
That story is proved by the order numbers on February 18, 2020. The Hyundai Palisade has reached 59,000 orders in South Korea, twice as high as the estimated domestic demand, which is a huge number in this country. This is good news for Hyundai but, as a result, Hyundai is having problems in delaying cars' production. What a sad news for customers while they have to wait 10 months to get their Palisade.
Besides that, Hyundai Palisade carried out its mission by bringing the BTS group to the 2019 Billboard Music Awards, which attracted global attention. It was also unveiled during the group's attendance at the 61st Grammy Awards in February of this year.
Conclusion 
After all, the Hyundai Palisade 2020 is not just brand marketing but Hyundai put a lot of bets behind this car. Priced at Php 3,240,000, the Palisade is somewhat costly, but regarding its much-pricer competitor to the Ford Explorer, it can be a relative steal. Another rival CX-9 is cheaper but does not have Hyundai's impressive diesel engine as well as many inner facilities.
We hope you find this article helpful. Visit Philhyundai.com to find more Hyundai car reviews & news!
SIMILAR STORIES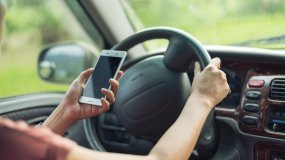 Nov 25, 2020
Irresponsible driving is everywhere. Here we generally discuss reckless driving in the Philippines: its definition, consequences, and penalty. Let's see right now!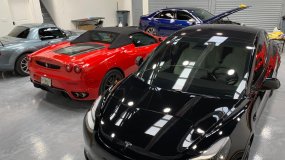 Nov 25, 2020
Paint protection films are becoming one of the most vital parts of car maintenance. So about the disadvantages of paint protection films, what are they? Before investing it for your car, let's check this review!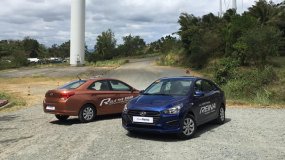 Nov 05, 2020
If you are looking for a small car for your daily commute and family trips, the Hyundai Reina will be a good choice. In this article, we'll help you find out about this B-class sedan in terms of the exterior, interior, engine, safety, and more.