Explore Hyundai Tucson 2022 pros and cons
Hyundai Tucson is the best choice for young people who love naturally aspirated petrol which is friendly to the environment.
Hyundai Tucson 2022 is well-known for being a great SUV thanks to its roomy interior with five seats, upscale cabin materials, and wide load area. The new generation was just launched in the Philippines in August 2022 which attracts many Filipino Hyundai lovers. Is the Hyundai Tucson a good car? You can answer this question by reading Hyundai Tucson 2022 pros and cons in this article.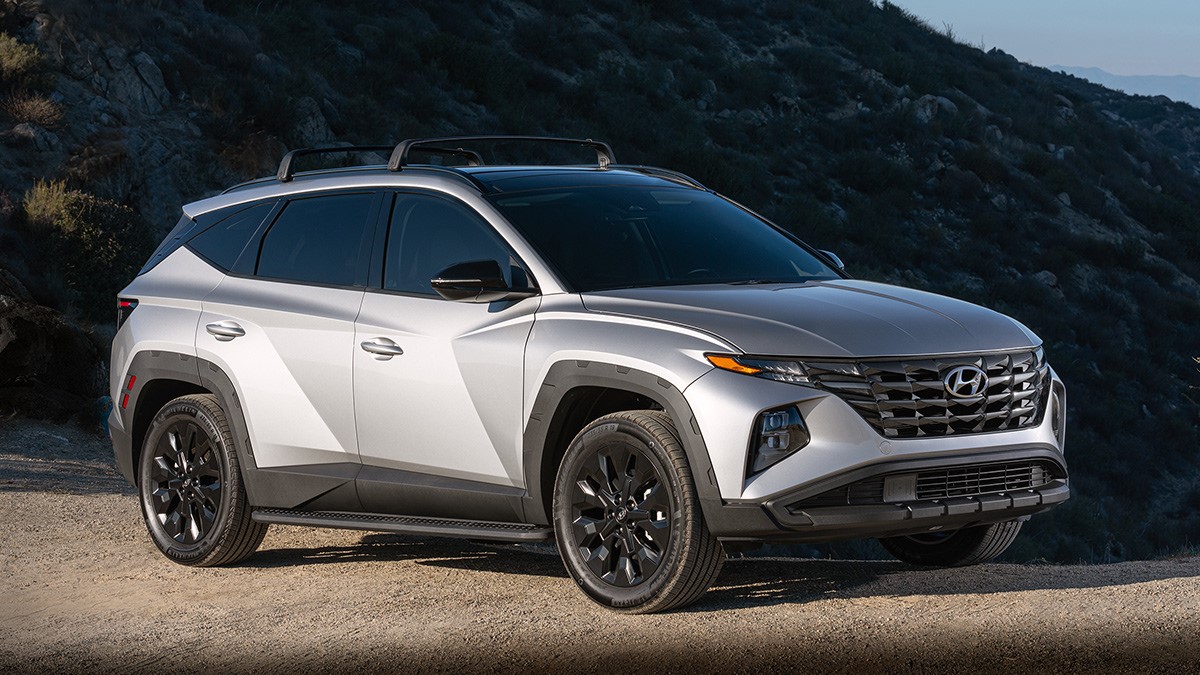 Hyundai Tucson 2022 pros and cons: Is it a good car?
Hyundai Tucson 2022 pros and cons
Hyundai Tucson Pros
A well-designed premium SUV
Compact and smart design, the Hyundai Tucson 2022 is ideal for many young people or single parents. Hyundai Tucson Philippines is designed with cutting-edge technology and first-rate comfort in mind. It delivers new engineering that results in an aerodynamic design with its high-speed stability and highly optimized body structure.
Powerful engine
Hyundai Tucson boasts a strong engine despite its compact size. It is powered by a 2.0-liter turbodiesel engine or a 2.0-liter gasoline engine. The 8-speed automatic transmission that is paired to the diesel-fed engine's 182 horsepower and 402 Nm of torque is efficient. On the other hand, the gasoline-powered engine produces 152 horsepower and 192 Nm of torque and is attached to either a 6-speed automatic or 6-speed manual transmission.
Fuel economy
Hyundai Tucson is famous for its fuel economy. Hyundai Tucson fuel consumption Philippines 2022 can deliver as high as 26 mpg city and 33 mpg highway with front-wheel drive.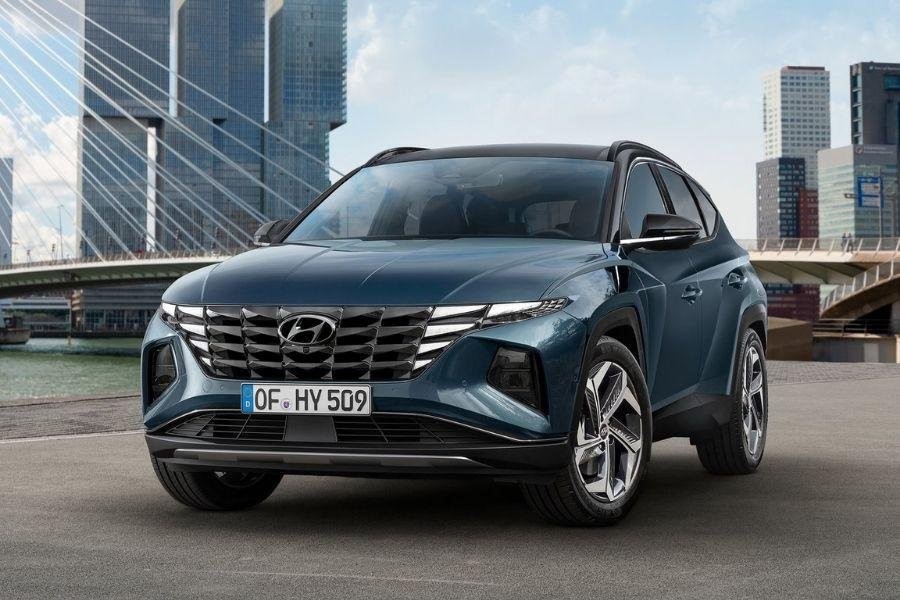 Hyundai Tucson 2022 is famous for its fuel efficiency
Large cargo area and advanced equipment 
Hyundai Tucson Philippines 2022 offers improved passenger comfort and functionality thanks to increased rear seat and cargo spaces compared to the outgoing generation. Nine carry-on suitcases fit behind the hybrid's back row, and when the seatbacks were folded down, the total number of bags you could pack increased to 22.
Full set of safety features
The Hyundai Tucson has two airbags for safety, one for the driver and one for the front passenger. The Smart key with a push-to-start system, an engine immobilizer, and a rearview camera with dynamic lines are further standout features for the top-tier GLS model. The complete array of vehicles comes standard with rear parking assistance.
>>> Suggested for you: Everything You Need to Know about Hyundai Santa FE 2022 Price Philippines
Hyundai Tucson Cons
Unattractive exterior
The color of the Hyundai Tucson is simple, introspective, and unattractive, which may not be to everyone's liking.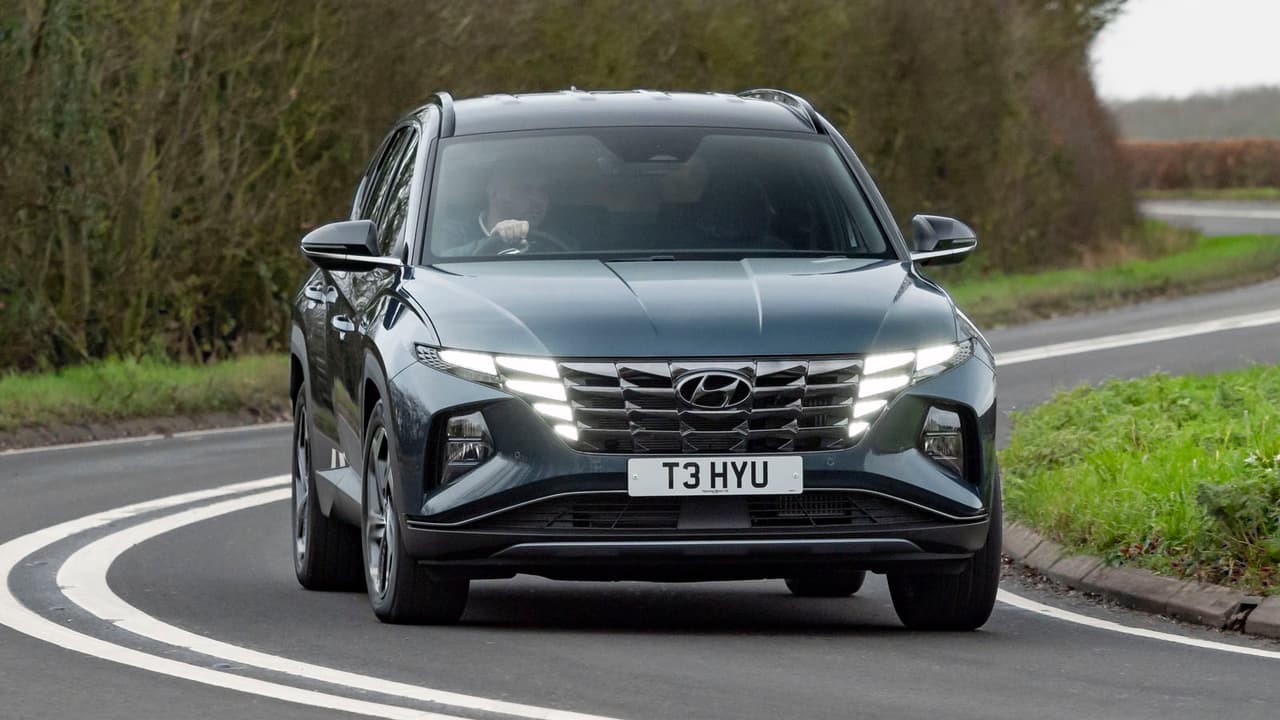 The basic and simple exterior
Expensive price
The Hyundai Tucson begins at Php 1,570,000 in the Philippines for the 2.0 GLS 6AT. The highest pricing is Hyundai Tucson 2.0 GLS+ 8AT costing P1,840,000. Compared to other rivals, its price is quite expensive.
Cabin materials need improvement
The interior of the Hyundai Tucson has a beige and black color scheme. The upper part of the interior is mostly beige, while the lower half is mostly black. The crossover only offers fabric as a seating option. Car manufacturers can completely upgrade the materials in the cabin to attract more buyers.
Inadequate equipment
The third row of seats is offered by other crossovers and SUVs. Tucson only has five seats. Tucson also lacks amenities like rear sun blinds and paddle shifters.
Conclusion
Hyundai Tucson is the best choice for young people who love naturally aspirated petrol which is friendly to the environment. It's not particularly appropriate for someone who needs punchy power or an attractive appearance, though. Whether you should buy it will depend on the pros and cons of the Hyundai Tucson which we have given in this article. Hope that they are helpful to you! Keep in touch with us for more interesting car news!
Also, you might read our writing of any other article like this on Hyundai Stories. If you have any questions, feel free to contact Philhyundai.com.
SIMILAR STORIES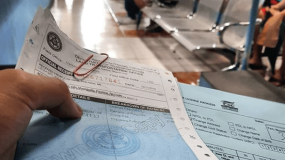 Mar 22, 2023
To prevent penalties, it is critical to renew your driver's license before it expires, especially have a careful look at the 5 years expired driver's license Philippines. Let's figure it out below!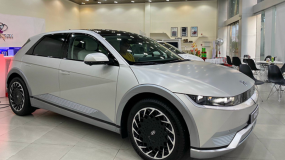 Mar 15, 2023
Hyundai unveils the Ioniq 5, a midsize electric SUV and Crossover that serves as the first model in the company's new Ioniq series. To learn more about Hyundai's new automobile, read our Hyundai Ioniq 5 car review, especially the Hyundai Ioniq price Philippines. Let's check it out!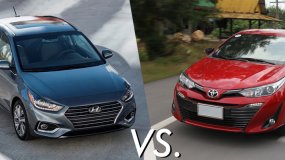 Mar 13, 2023
Are you seeking for a compact sedan that has a sporty design and durable using? This article is for you. Here is the battle between two famous sedans Hyundai Accent and Toyota Vios. Read on to find out which sedan is worthy of the first place in the matter of style, performance, and specifications.