Hyundai Accent vs Toyota Vios: The hunt for a fresh & affordable sedan
Are you seeking for a compact sedan that has a sporty design and durable using? This article is for you. Here is the battle between two famous sedans Hyundai Accent and Toyota Vios. Read on to find out which sedan is worthy of the first place in the matter of style, performance, and specifications.
At first glance, many people may be confused to distinguish the Hyundai Accent vs Toyota Vios because of their appearance. But they are still somewhat different from others in a variety of characteristics. 
Both are common in the Philippines since these models are always in the top-selling cars of each brand. Most notably, both versions are very competitive in today's car pricing levels. 
We won't let you wait any longer. Let's start with the first round: the design comparison!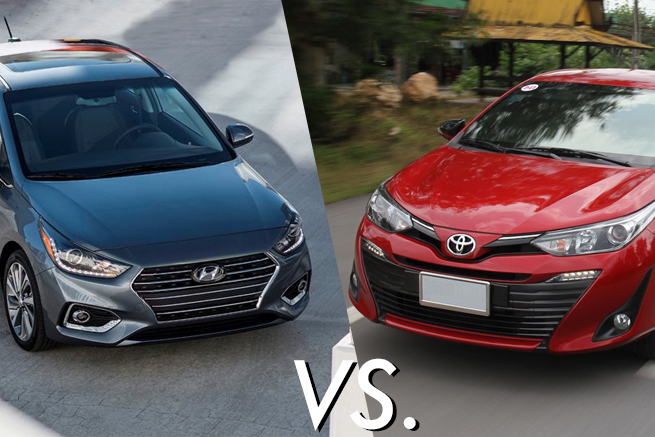 Hyundai Accent vs Toyota Vios
1. Hyundai Accent vs Toyota Vios: Design and Overall Dimension
The Vios is a larger car, but only about a few millimeters, so we doubt that there are some distinctions in cabin space. Also, the volume of cargo space has just a gap of 13 liters between the two. So overall, nor does it indeed stand out so much regarding the dimensions.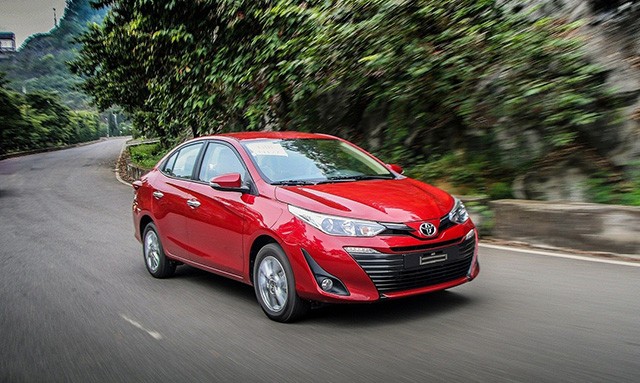 Hyundai Accent
Let's move on to styling. Although the Accent looks great in sedan shape, its latest version is a little too conventional for Hyundai's Fluidic Sculpture design philosophy. The higher trims of the Vios also come with flashier stuff, including larger wheels, a pair of fog lights, and a rear spoiler. So in this section, we would prefer the Toyota Vios because it already has a new design.
2. Hyundai Accent vs Toyota Vios: Interior
Toyota Vios and Hyundai Accent both have Bluetooth connectivity, hands-free calling, AM / FM radio, and good quality sound system.
As for how well developed they are, all Vios variants come standard with a touchscreen system, except for the 1.3 Base MT. On the other side, the new 2019 Hyundai Accent only comes with a 3.8" LCD Display Radio with USB and AUX ports. 
Therefore in the second round, Accent vs. Vios will still have a Toyota-brand sedan overwhelm in terms of entertainment features.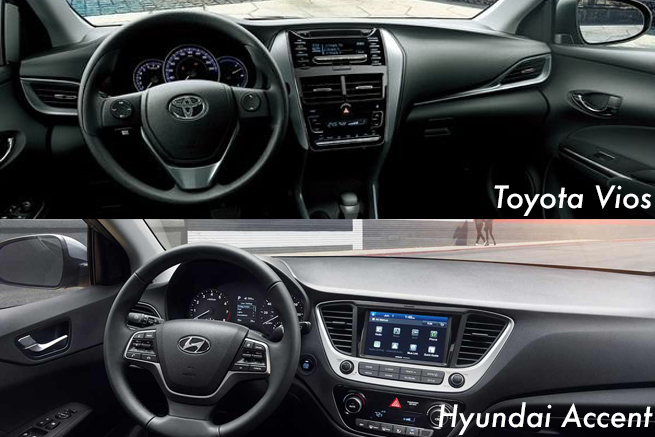 Hyundai Accent vs. Toyota Vios: Interior features
To highlight the distinction between Hyundai Accent and Toyota Vios, here is a table listing the interior features of their respective top versions, the 2019 Hyundai Accent Sedan 1.6 GL and the 2019 Toyota Vios 1.5 G Prime.
Hyundai Accent vs. Toyota Vios: Interior features
3. Hyundai Accent vs Toyota Vios: Engine & Performance
In this race, the Hyundai Accent has gained the upper hand.
The new 2019 Accent comes in two engine choices as its predecessor: a 1.4-liter engine that generates almost the same power as the 1.3-liter Toyota Vios and a much stronger 1.6-liter diesel engine that can produce 128 horsepower and 260 nm of torque. The 1.6-liter diesel of the Accent is also far more efficient compare to the 1.5-liter Toyota Vios, which makes just around 106 horsepower and 140 Nm of torque.
That great deal of power for a B-segment sedan makes Accent a star when it comes to both raw torques to weight and engine to price ratios.
Besides, many people don't like the sudden and unexpected transfer of the 2019 Toyota Vios from the typical automatic transmission to the CVT. That's why we decided to give the Accent one point.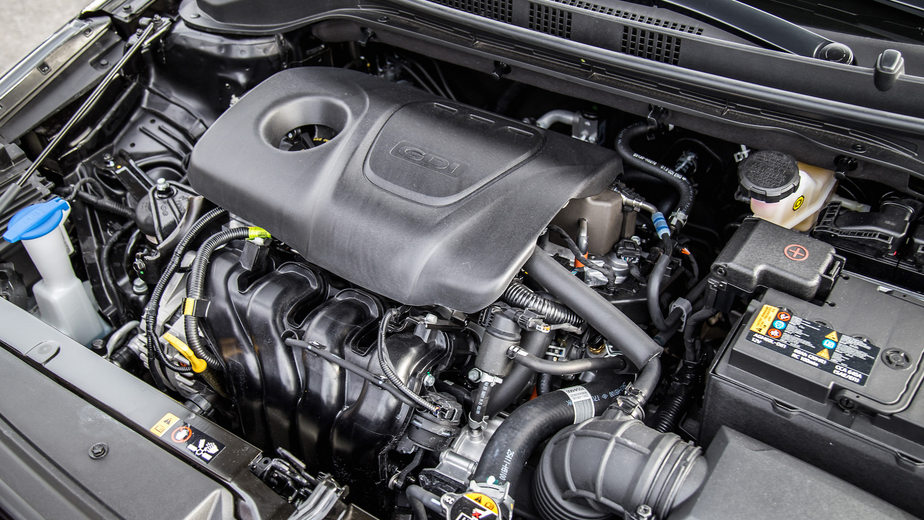 Toyota Vios vs Hyundai Accent: Engine & Performance 
4. Hyundai Accent vs Toyota Vios: Safety & Security
As far as safety equipment is concerned, the 2019 Hyundai Accent has a version that doesn't have airbags at all. Anyways, a large number of people are still attracted because of its cheaper price.
In contrast, the 2019 Toyota Vios comes standard with a total of 7 airbags: dual front airbags, side airbags, curtain airbags, and knee airbags which is an amazing transformation in the Toyota component.
To clarify the safety difference between the Vios and the Accent, the top variant of the Accent does not have ABS, EBD, or a stability control system while these features are now readily available on the 2019 Toyota Vios 1.3 Base MT.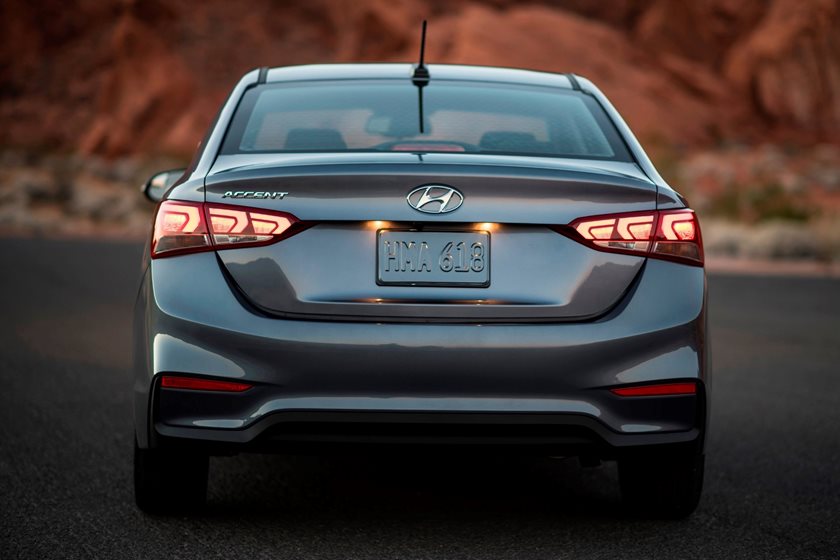 Hyundai Accent vs Toyota Vios: Safety & Security
5. Hyundai Accent vs Toyota Vios: Price list in the Philippines
>>> Find a Hyundai car for sale in the Philippines at the best price!
6. Hyundai Accent vs Toyota Vios: Conclusion
Pros and cons of the Toyota Vios and Hyundai Accent
Finally, it is obvious that although the Accent models are cheaper than Vios' basic ones, the sedan from Toyota directly offers a lot more value for your money. That all depends on you and what you use your vehicle for, either it's a family sedan or a private passenger car.
The last word, this Hyundai Accent vs. Toyota Vios comparison is just a guide for you, particularly if you're currently hunting for a fresh and affordable sedan. Hope you've already found your preferred vehicle. 
Also, you might read our writing of any other article like this on Hyundai Stories. If you have any questions, feel free to contact Philhyundai.com.
SIMILAR STORIES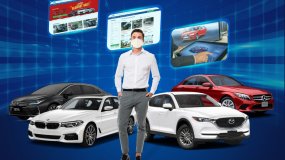 Apr 13, 2023
We will analyze in detail the pros and cons of buying used cars. Thanks to this information, you can decide for yourself and make the best choice for you. Read the article below to better understand it.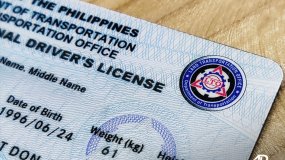 Apr 10, 2023
What is the age limit to get a driver's license in the Philippines? Whether you are a Filipino citizen or a foreigner, you should know the answer before applying.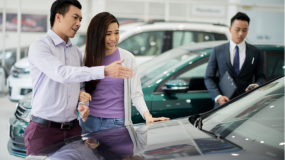 Mar 29, 2023
If you ever wonder about how much is the car registration renewal in Philippines, let's find out everything below!