Hyundai Creta 2022 Price - All You Need to Know
Hyundai Creta 2022 price is slightly lower than the segment, so it is really worth the try!
Hyundai Creta 2022 is thought to be more beautiful, wider, and have better technical content than Kona, but there is one point that worries buyers.
Hyundai Creta 2022 returns to the Philippines, bringing a new and appealing option to the popular 5-seater high-class B chassis segment. When it comes to high technology content, the model makes a strong impression, equipped with many features that even higher-priced competitors do not have.
This time around, Hyundai Creta has undergone a "makeover" in order to compete for not only with but also outperform Kona. However, there is one point where Kona falls short. This is also why many buyers are hesitant.
The article will let you know everything about the Creta 2022 review and Hyundai Creta 2022 price in the Philippines.
Hyundai Creta 2022 Price in the Philippines
The Hyundai Creta September 2022 price ranges from Php 998,000 for the base variant 1.5L GL MT to Php 1.332 Million for the top-spec variant. Please check the below latest Creta new model 2022 price:
| | |
| --- | --- |
| Variants | Price |
| Hyundai Creta 1.5L GL MT | ₱998,000 |
| Hyundai Creta 1.5L GL IVT | ₱1,170,000 |
| Hyundai Creta 1.5L GLS IVT | ₱1,332,000 |
Creta 2022 review
Hyundai Creta 2022 - Exterior
At first glance, the Hyundai Creta and Hyundai Tucson are easily confused. Because the two have very similar overall design lines. That is why many people compare Creta to "Little Tucson."
However, this is not necessarily a disadvantage because Tucson looks great in any case. Hyundai Creta's ancestry is regarded as a strong point. The starting price is reasonable, but the Hyundai Creta appears to be more expensive.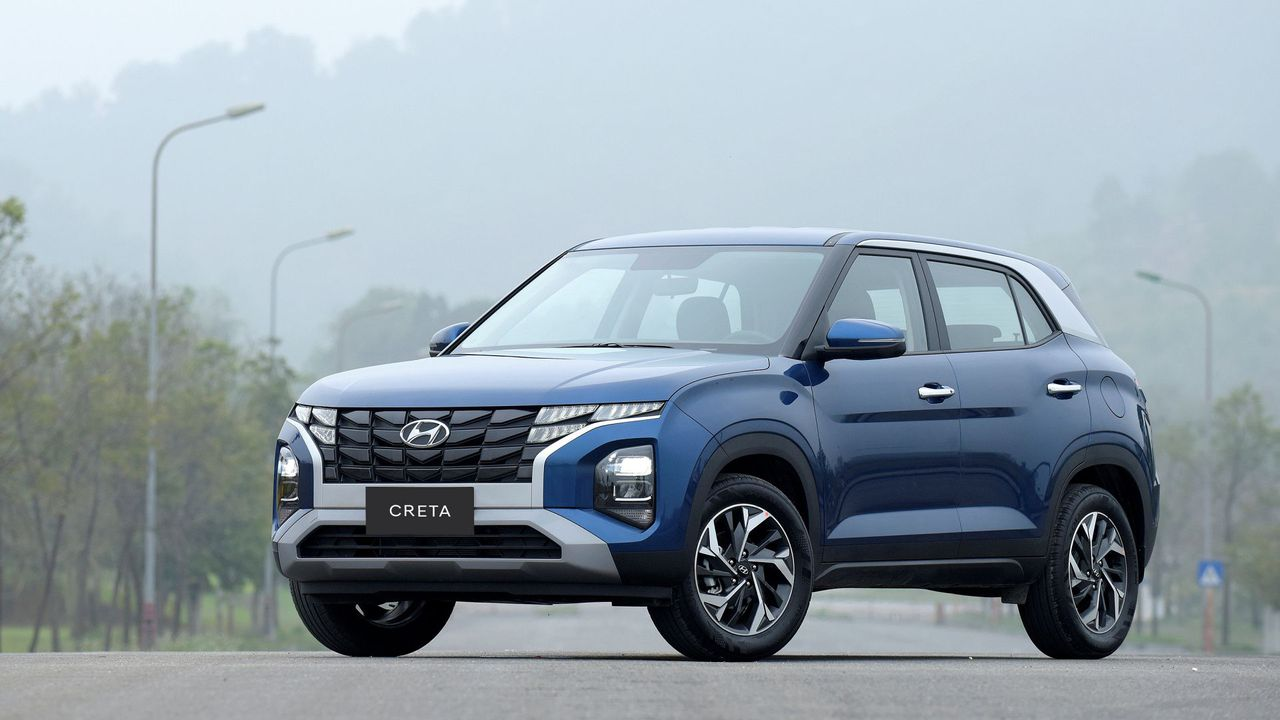 The Sensuous Sportiness design language gives the front of the Hyundai Creta 2022 a youthful, sporty, and extremely attractive interface
The language of emotional design Sensuous Sportiness gives the Hyundai Creta 2022's front end a youthful, sporty, and extremely appealing interface. Creta, on the other hand, has a more square appearance than Tucson. This elevates the B-class CUV model above the standard form.
The large, futuristic grille is perhaps the most impressive. This steering wheel cluster is made up of numerous geometric pieces that resemble fish scales. Even more distinctive are the cubes' incorporation of Parametric Hidden Lights LED daytime running lights, which are both beautiful and feel very technological.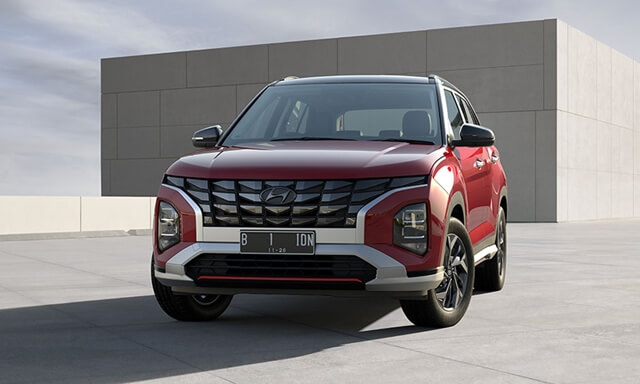 Hyundai Creta 2022 has Parametric Hidden Lights, low-set LED lights
Moving on, the Hyundai Creta 2022 continues to impress with its muscular, strong, and dynamic design. A long chrome strip extends from the top of the A-pillar to the end of the C-pillar to create a prominent highlight. Embossed sinewy lines run down the body. Door handles with chrome plating.
The rear of the Hyundai Creta 2022 is very attractive, giving the impression that it is a high-priced SUV rather than a vehicle in a popular segment. Subtle angular design lines and cut-outs are used.
Hyundai Creta 2022 - Interior
The interior of the Hyundai Creta 2022 is clearly not as high-class as that of the Hyundai Tucson senior, but there is nothing to complain about. Modern equipment, scientific layout, and design are just enough to satisfy. The majority of the material used is plastic, but due to the meticulous attention to detail, it still feels quite luxurious.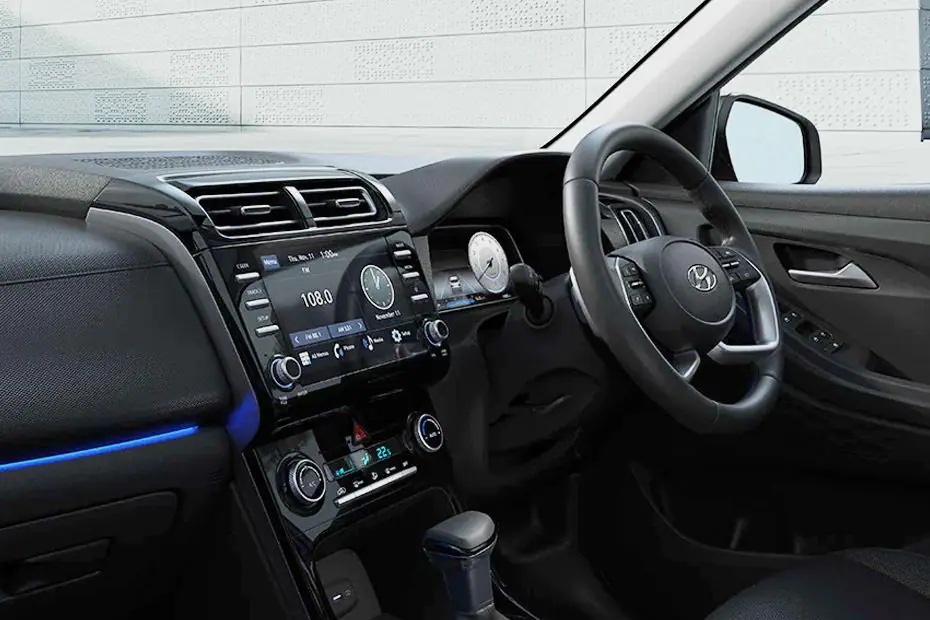 Modern, scientific, and luxurious Hyundai Creta 2022 interior
The Hyundai Creta's 2,610mm wheelbase, which is longer than the Hyundai Kona and comparable to the Kia Seltos, provides ample space in all five seating positions. The front seats are extremely close to the body. The Premium model includes an 8-way power adjustment and modern cooling.
The rear seats are roomy, with a central armrest and a three-position headrest. The ceiling height and legroom are not inferior to the Kia Seltos. People taller than 1.7m sit perfectly comfortably, with no complaints. Only one regret: it would be better if the backrest reclined more.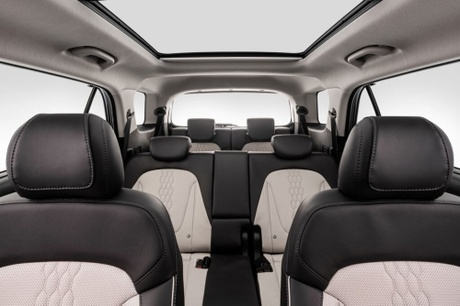 The front row of Hyundai Creta hugs the body, and the driver's seat has electric adjustment
Hyundai Creta has a smart key and push button start, as well as a Cruise Control system. Continuing to add an expensive detail, all three versions have electronic handbrakes and Auto Hold automatic brakes.
>>> Suggested for you: Hyundai Starex Review 2022 Philippines - Successful Commercial Vehicle of the Hyundai
Hyundai Creta 2022 - Engine
The Hyundai Creta 2022 has a 1.5L engine block with a maximum capacity of 115 horsepower. When they look at the specifications on this paper, many people are disappointed. Because, despite its "monumental" appearance, Creta's engine is inferior to that of its brother Kona.
While the Hyundai Kona has two engine options: 2.0L naturally aspirated and 1.6L Turbo, the Creta only has a 1.5L naturally aspirated engine with a capacity comparable to the Mazda CX-3. This raises the question of whether the Hyundai Creta is weak.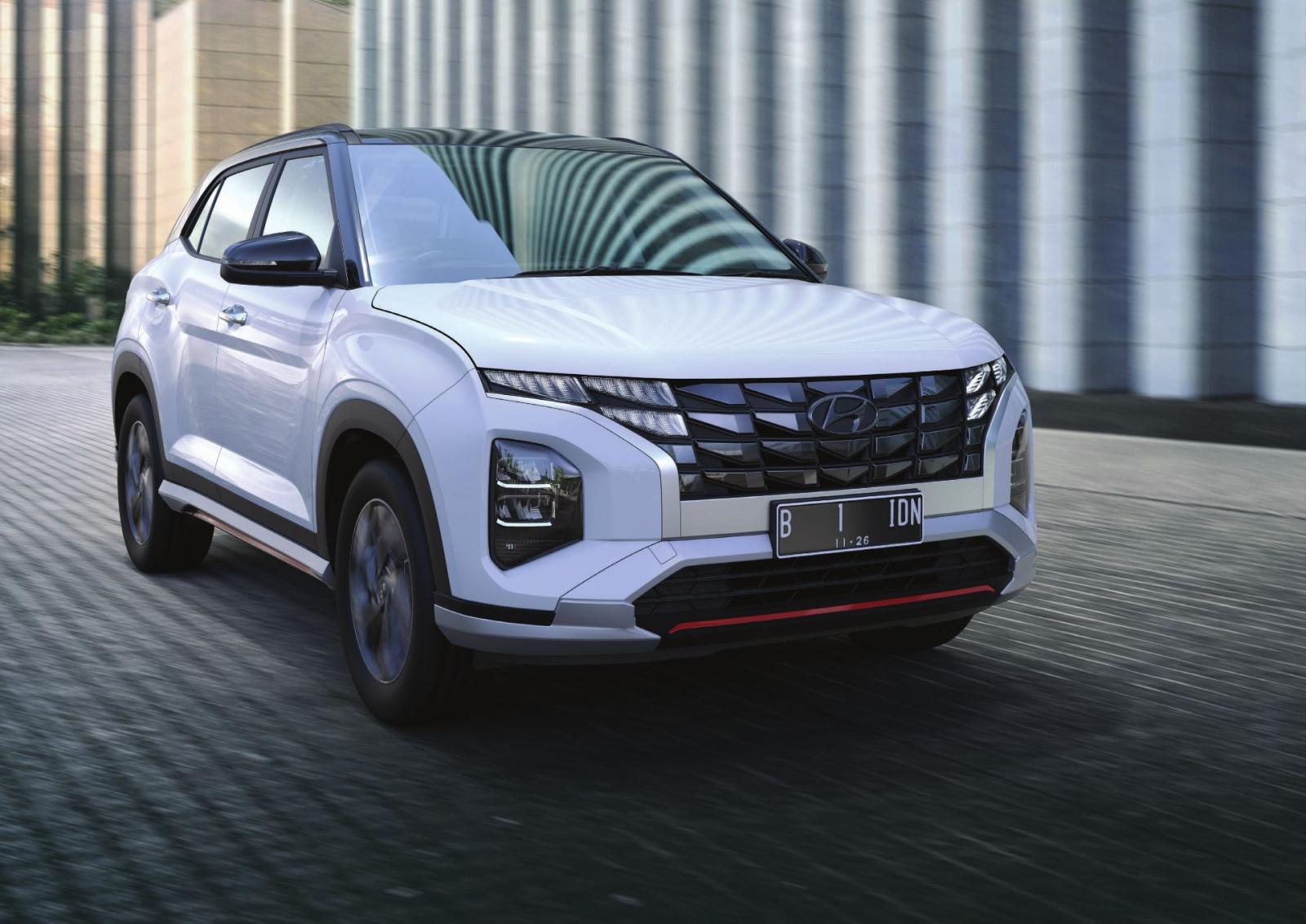 The 1.5L engine block is still fit, usable, and reasonable with Hyundai Creta
In practice, it is difficult to be honest if the Hyundai Creta gives the impression of exciting driving, loading, and sports. However, unless the Korean automaker has done extensive research, this 1.5L engine block is still suitable, sufficient, and reasonable for the Creta.
In city driving, the Hyundai Creta moves gently, the engine is smooth, and there is no sign of effort. The vehicle keeps a certain amount of clearance. In general, the Hyundai Creta engine is not overly sluggish and remains elegant. This engine block's power is sufficient to ensure that the Hyundai Creta meets the needs of everyday mobility, such as going to work, shopping, walking around, and traveling long distances.
Hyundai Creta 2022 - Safety and Technology
The Hyundai Creta 2022's safety system is highly regarded. The Hyundai SmartSense package, which includes many advanced features such as blind spot collision avoidance assistance, pedestrian collision avoidance assistance, lane keeping assist, speed limiter, and so on, is included in the Premium version.
Furthermore, ABS - EBD - BA brakes, electronic balance, traction control, support for horizontal departure, tire pressure sensor, and sensor. parking assist variable, reverse camera, airbag... are standard features on all Hyundai Creta models.
>>> Suggested for you: Find out more about Hyundai Kona 2022 Philippines
Conclusion
Even if the 1.5L engine in the Hyundai Creta is less powerful than the Kona or other cars in the same segment, it is not caused for concern. Because the manufacturer always calculates correctly, this engine block still meets the majority of the common travel requirements. Despite its slower acceleration, it has the advantage of better fuel economy. And Hyundai Creta 2022 price is slightly lower than the segment, so it is really worth the try! Contact us if you need anything.
Also, you might read our writing of any other article like this on Hyundai Stories. If you have any questions, feel free to contact Philhyundai.com.
SIMILAR STORIES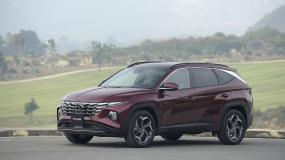 Oct 24, 2022
There's no denying that Hyundai is a leader in new energy vehicles, giving buyers more options to drive a vehicle that meets their everyday needs while helping you save energy.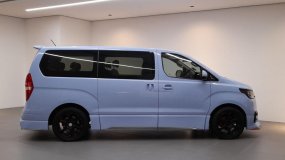 Oct 21, 2022
Thinking of upgrading your Satrex for your business? Let's see what you can do to modify your old van with our Hyundai Starex modified ideas!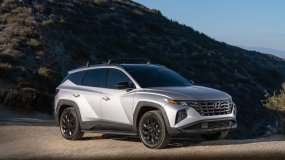 Oct 18, 2022
Before you start implementing Hyundai Tucson modified, we will provide a few ideas to make your task easier. Let's get to the post without further ado.