Hyundai Eon Vs Suzuki Alto 800: Battle between two gray-haired hatchbacks
A quick peek at how the old hatchbacks from Suzuki and Hyundai stack against each other!
If you are a new car driver wanting to buy your first hatchback, then you are left with very few but good options. The first car that comes up for every Filipino is usually a Hyundai or better still a Suzuki.
In this post, Philhyundai.com will bring you a comparison between two ancient hatches: Hyundai Eon Vs Suzuki Alto 800.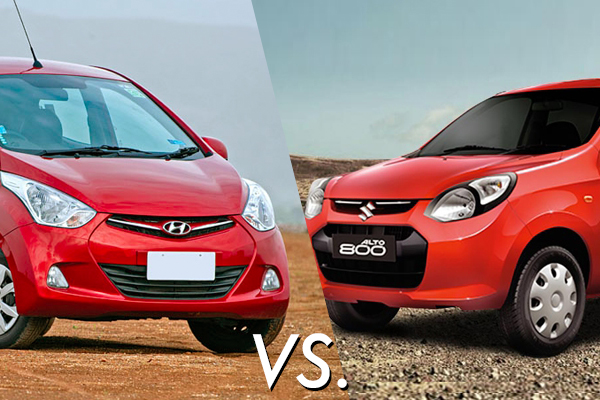 1. Hyundai Eon Vs. Suzuki Alto 800: Exterior
First fighter on the battle, Hyundai Eon!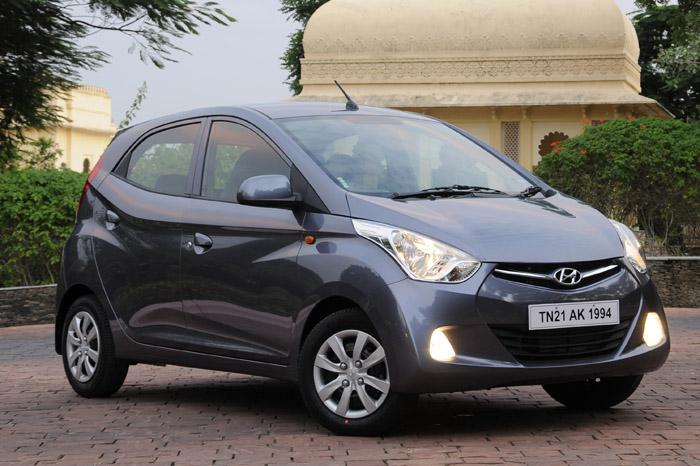 Hyundai Eon is factually a big car with a length of 3,495 mm, a width of 1,495 mm, a height of 1,500 mm, and a wheelbase of 2,380 mm. Compared to Suzuki Alto 800, this hatchback owns bigger halogen headlights and fog lights with a unique design.
The sturdy style of Hyundai Eon is reflected in the wide air intakes, 13-inch wheels, and wheel cap motifs on the head section. 
Now is the Suzuki Alto 800's turn.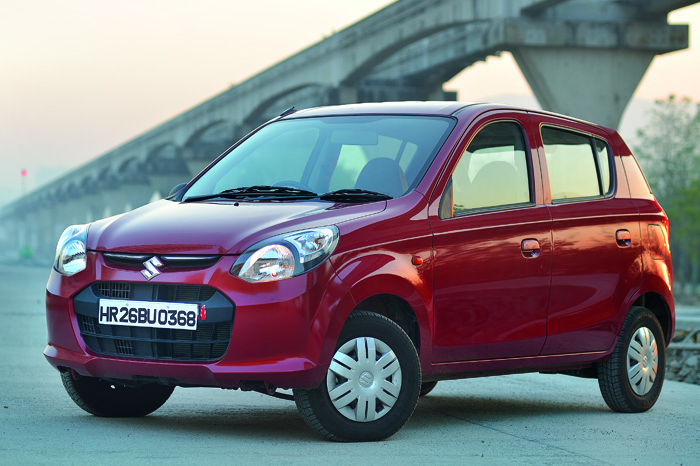 In the Philippines, Suzuki Alto 800 is also beloved and successful in the 5-seater hatchback segment. The new generation of the Alto 800 has a subtly sophisticated design, but the soft curves are not well-liked by many customers. The manufacturer expands the air dam making Alto look smaller than its rival. Suzuki Alto 800 has a wheelbase of 2,360 mm. Other numbers are 3,430 mm x 1,490 mm x 1,475 mm for length, width, and height, respectively.
Round 1: Eon: 1 - Alto 800: 0
2. Hyundai Eon Vs. Suzuki Alto 800: Interior
With large dimensions, Hyundai Eon comes with a larger space with both the front and the rear. It offers a decent and comfortable space for five fully grown passengers. All four doors have power windows.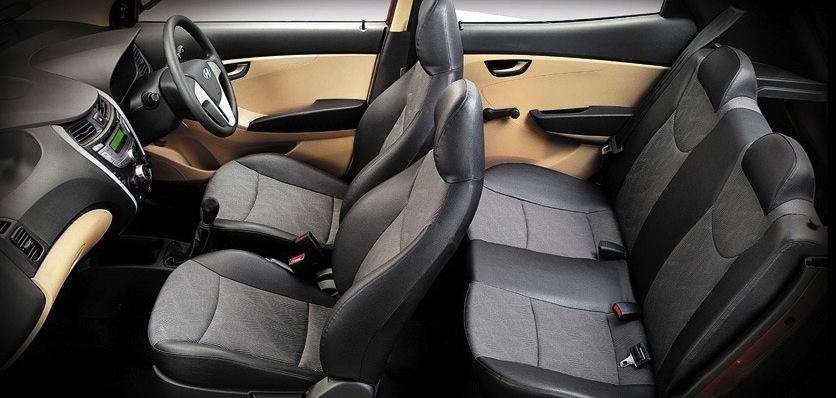 Besides, the car manufacturer has opted to go with brushed aluminum and black look for Hyundai Eon, concerning its interior. 
Meanwhile, Alto 800's interior style aims at convenience rather than aesthetics with decorations from hard-to-wear plastic. However, slim seats are not suitable for long journeys. Unlike the competitor, the Alto 800's interior space is humble for both the driver and three passengers, as well as the trunk space is small, at 177 liters.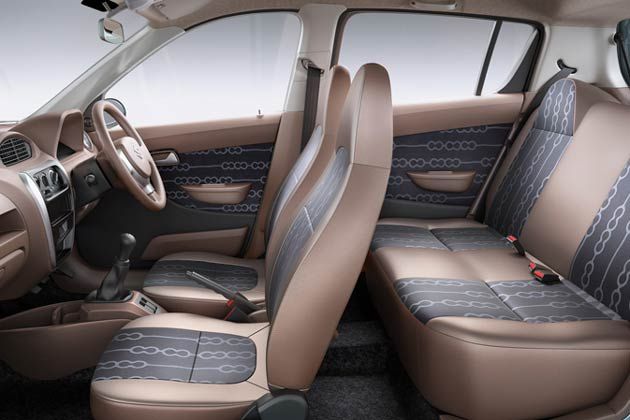 Round 2: Eon: 2 - Alto 800: 0
3. Hyundai Eon Vs. Suzuki Alto 800: Engine
Speaking to engine specifications, Hyundai and Suzuki share the same idea when using an 800cc three-cylinder engine for the Eon and Alto 800. The engine of the Suzuki Alto 800 combined with the 5-speed manual transmission has a capacity of 47 PS and 68 Nm for torque. On the other hand, the power of the Hyundai Eon engine is 56 PS and 75 Nm for torque. There are 5-speed options that come with instructions for the Eon engine.
Its low weight and responsive speed help Alto's performance be pretty good despite the low engine power. Meanwhile, the driving feeling of the Hyundai engine is a bit uncomfortable, especially when climbing the slope. So, in terms of efficiency, Alto is superior to Eon.
Round 3: Eon: 2 - Alto 800: 1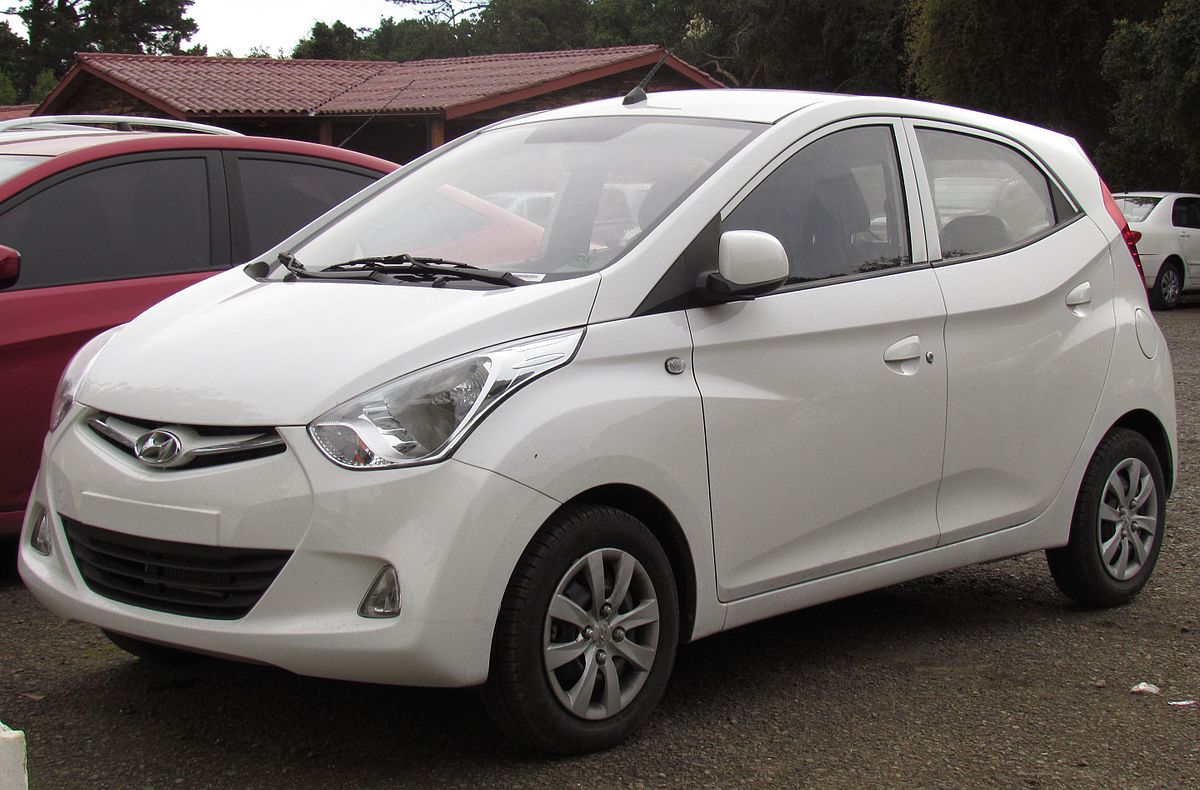 >>> Check out now: Hyundai Eon 2018 Philippines: Remunerate drivers with remarkable execution
4. Hyundai Eon Vs. Suzuki Alto 800: Safety
Since these are in the low-end segment, the respective car manufacturers have not given too much attention to the safety aspect. In detail, the safety system of the Suzuki Alto 800 includes dual airbags and ABS.
The safety features on Hyundai Eon is exclusively sketchy, with only the seat belts for five passengers. Many users expect the manufacturer to add ABS, dual airbags, and parking sensors to the new Hyundai model.
So in this running, Suzuki Alto will get the point although both these two lack a lot of safety features.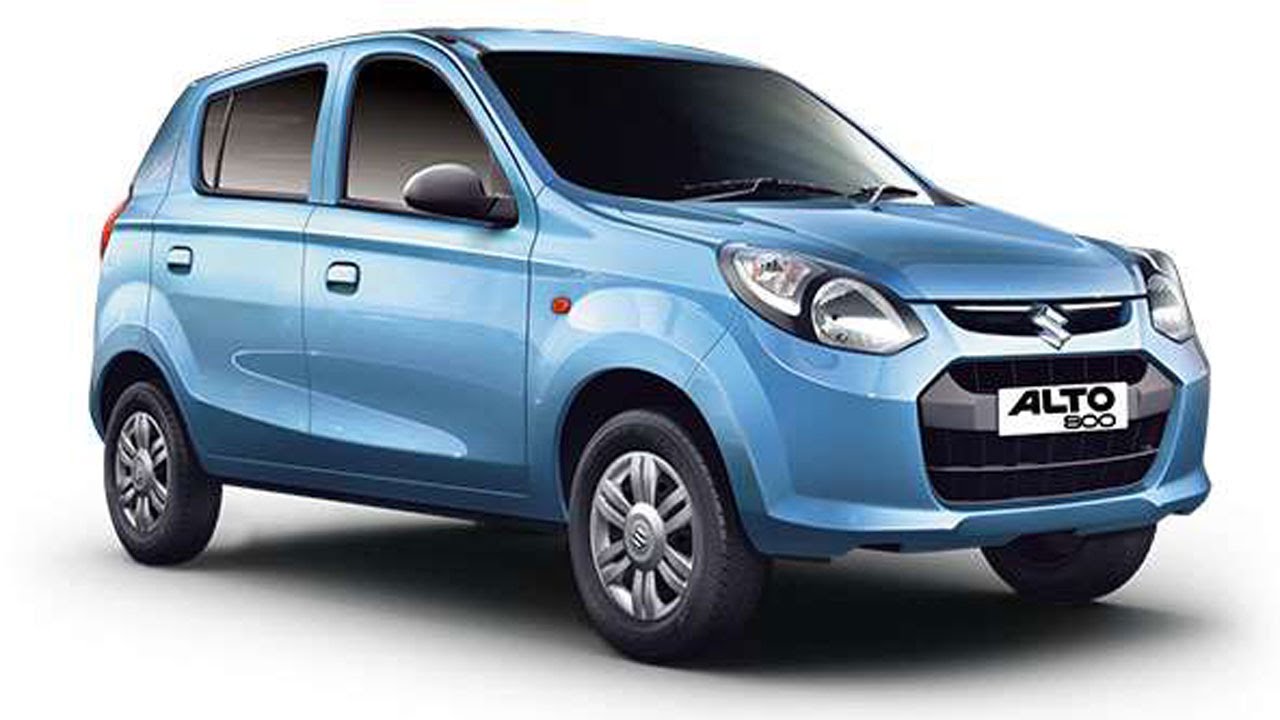 Round 4: Eon: 2 - Alto 800: 2
5. Hyundai Eon Vs. Suzuki Alto 800: Price
It's the moment of truth! As the comparison breaks everything down, both Hyundai Eon and Suzuki Alto 800 chasing each other very close. Now is for your own decision!
By the end of September 2019, Hyundai Eon was discontinued as the car is not compliant with new safety regulations. You can find used Hyundai Eon for sale in the Philippines here at best deals from ₱230,000.
Locally, Suzuki Philippines same announced the removal of Suzuki Alto from its current lineup in 2020. It will be replaced by the contemporary-looking and equally affordable Suzuki S-Presso. At the present, a used Suzuki Alto 800 ranges from ₱200,000.
>>> Click now to get more useful tips and guidelines for Hyundai cars in the Philippines.
SIMILAR STORIES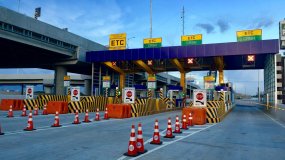 Mar 12, 2021
Well-planned your trip with toll fees applied for the Philippines expressway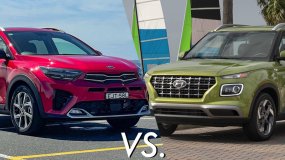 Mar 04, 2021
Which Korean car will be better for you, Hyundai Venue or Kia Stonic? Keep following this brief comparison below. It is bound to be right for you!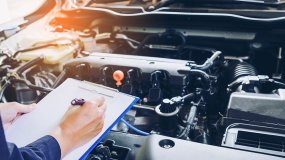 Mar 03, 2021
PMS means Preventive Maintenance Schedule for cars. Since the maintenance schedule affects your vehicle's life significantly, car owners should not underestimate the importance of PMS.