Hyundai Reina 2019 Review - An Ideal Choice For Family Trips
If you are looking for a small car for your daily commute and family trips, the Hyundai Reina will be a good choice. In this article, we'll help you find out about this B-class sedan in terms of the exterior, interior, engine, safety, and more.
Hyundai Reina 2019 is a successful Hyundai model in the Philippine market with an impressive design and affordable price tag. The Hyundai Reina is based on the Hyundai-Kia PB platform like the old famous generation Hyundai Accent. 
This car is especially for customers who want their car to have a good look and many convenient features. Is the Hyundai Reina 2019 a suitable car for you or just a boring car? Let's go through this review by Philhyundai.com to find out more!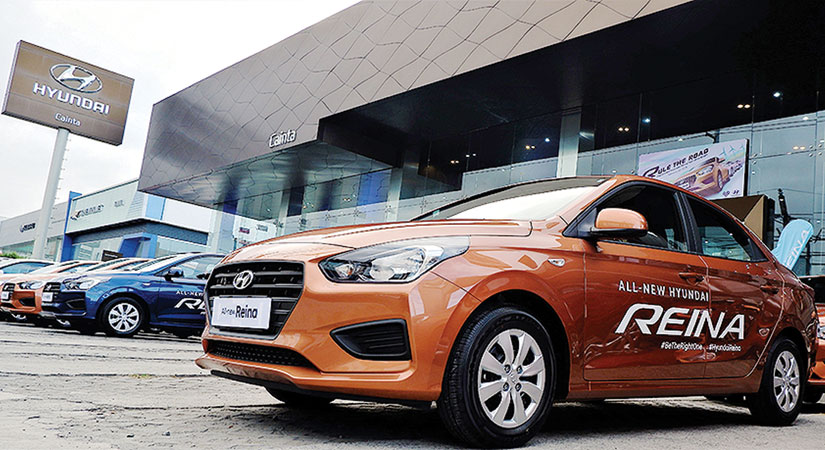 Hyundai Reina 2019 Review in Great Detail
2019 Hyundai Reina Exterior: Remain Hyundai's Fluidic Sculpture 2.0
Let's start with the 2019 Reina's exterior styling. In advance, it follows Hyundai's Fluidic Sculpture 2.0 design language, putting on a descend grille with a dark plastic framework. The 14-inch wheels are steel, but they have wheel covers and the front brakes are discs.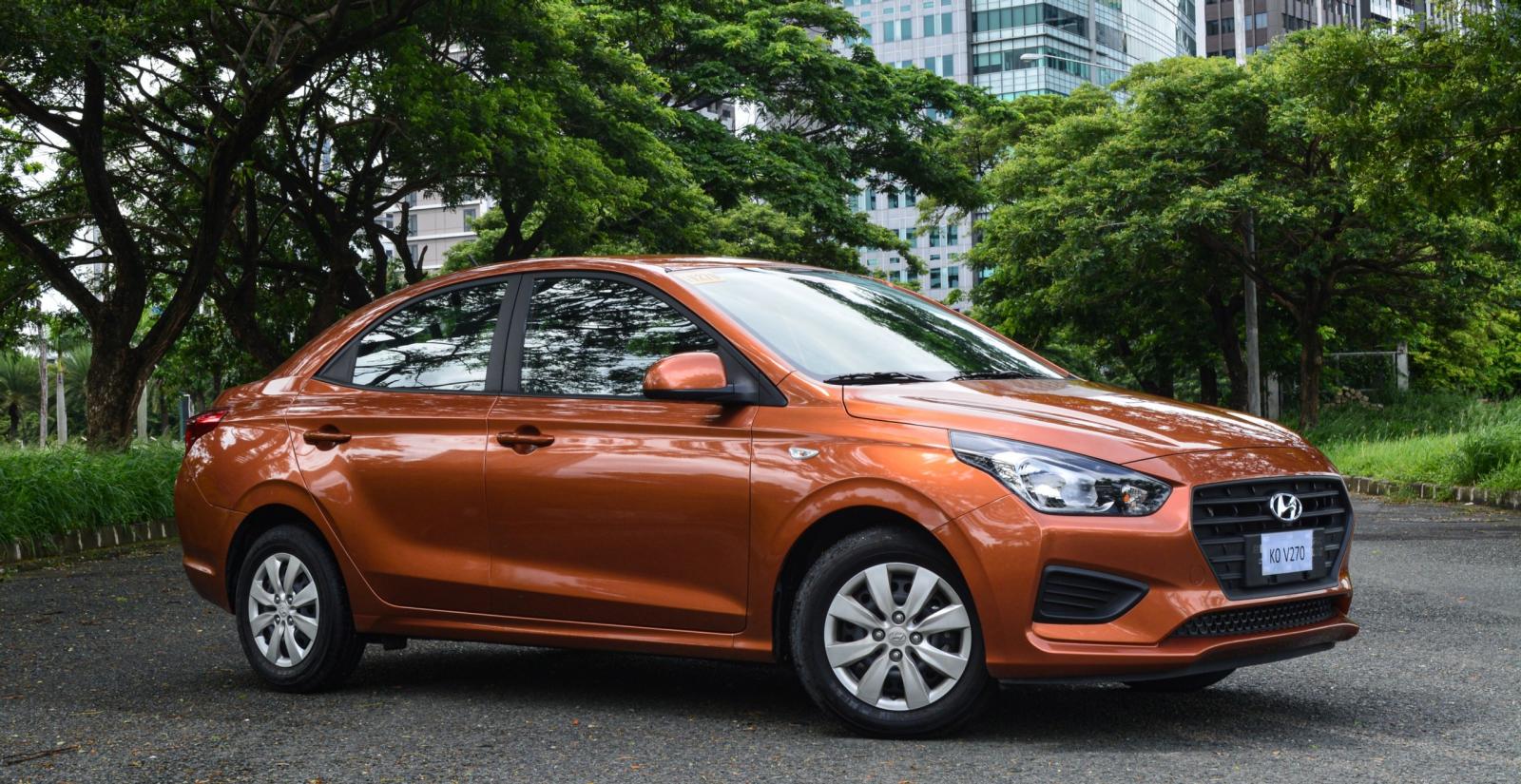 As a lower-class vehicle, the Reina does not have cumbersome exterior details like chrome. Nonetheless, a plus for Reina is the patterned intake on the lower lip. Reina has also completely kept up with today's modern cars, with fake vents in the head instead of fog lights. With a pretty front, Hyundai Reina also deserves to be an excellent representative of the Hyundai brand, although some people may underrate it.
Overall, the appearance of the 2019 Reina is completely acceptable and highly appreciated. With simplicity from the Hyundai Accent, the Reina does not surprise its exterior but we should still expect the new interface and technologies that Hyundai Reina brings to users.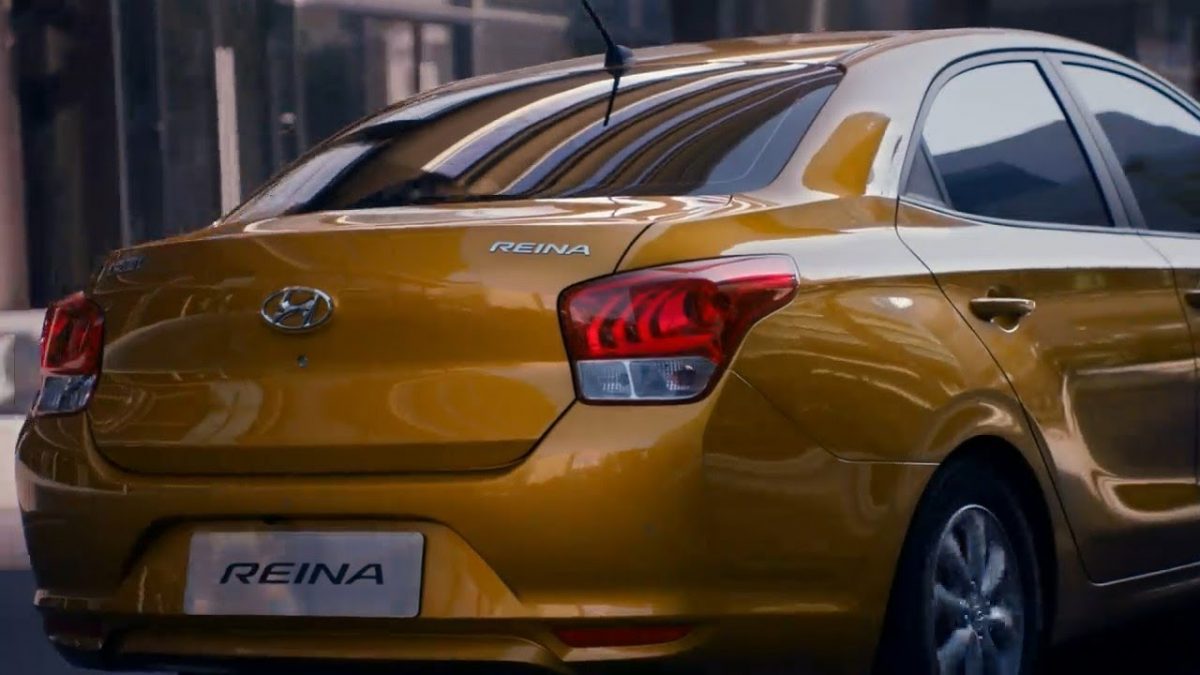 2019 Hyundai Reina Interior: Plastic but look not plastic
The Reina's inside looks very modern. Plastic material familiar to today's entry-level cars, however, most of the Hyundai Reina interior panels are coated as such but they don't feel cheap at all. We especially preferred a portion of the subtleties they consolidated, for example, the A/C vents, the spotless, and firm dashboard. As for the steering wheel itself, it feels bulky but comfortable enough for both long and short drives. 
Moreover, Hyundai Reina owns a sizable storage compartment of about 415 liters. You can comfortably pack things in the trunk without worrying about the lack of space. However, one downside of the 2019 Reina is that the interior can be tight. For tall people, this is a bit uncomfortable when they are inside the car.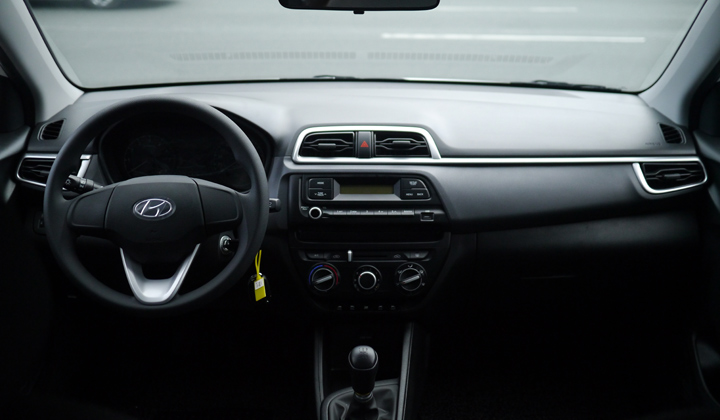 2019 Hyundai Reina Technology
With a car at the entry-level sedan, the technology of Hyundai Reina completely exceeded expectations. The car has an automatic door lock and a 2.8 inch LCD trip meter that can show how fast the car is going and there also a number of driving modes and a handy little device that lets you know when to shift gears.
But as reckoned, infotainment features only have a simple 1-DIN FM/AM radio with USB port. Besides, if you want an outsourced 9-inch Android touchscreen head unit from Hyundai dealers, you have to pay about Php 28,000.
2019 Hyundai Reina Performance: 1.4 liters Kappa MPI Inline-4 gasoline engine
Under the engine bay, the 2019 Hyundai Reina has the standard 1.4-liter Kappa MPI Inline-4 gasoline engine, which is equipped with either a 5-speed manual transmission or a 4-speed automatic transmission. With a capacity of 94 horsepower and 132 Nm of torque, Reina seems a bit inferior to the Accent. In fact, the 2019 Reina actually runs quieter than its older brother and is actually more economical as it can use lower octane fuel.
In terms of handling situations, the Hyundai Reina moves quite subtly on narrow turns and the steering on is actually very responsive even through tight turns. The suspension, in any case, can at times feel to be hardened. For some people, the 2019 Reina is appreciated for the stiffness that can be attributed to the sportiness of the car but it can also cause discomfort for some other drivers.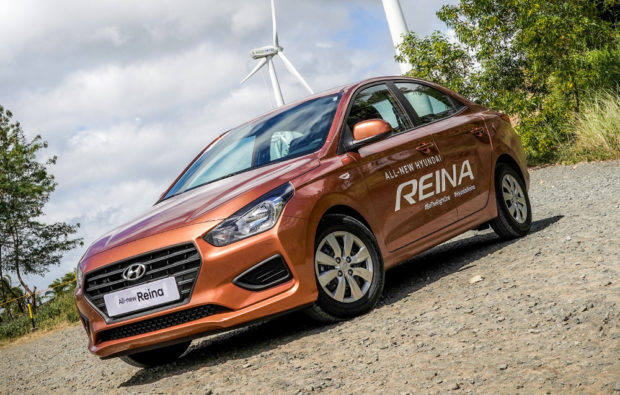 It is noticeable about its relatively slow automatic gearbox, which tends to take a second or two to produce power. It's often seemingly "sleeps" from the first gear that can be very stressful to the car, particularly if you're driving around town as you really need to mash down the accelerator.
>>> Related posts:
2019 Hyundai Reina Safety: Barebones but sufficient
Hyundai Reina 2019 is packed with standard safety equipment including airbags, anti-lock brakes system, ISOFIX and auto door locks. Although this model does not have too many safety features, it completely meets customer expectations for its price. 
For the full spec of the Hyundai Reina 2019, keep reading below.
2019 Hyundai Reina Specifications 
2019 Hyundai Reina: Price list in the Philippines
>>> Cheapest Hyundai cars for sale in the Philippines <<<
2019 Hyundai Reina Pros and Cons
For an objective conclusion, let's look at the pros and cons of Hyundai Reina 2019:
Conclusion
If you are looking for a practical and affordable car for everyday commute in the Philippines, you should not miss the Hyundai Reina 2019. This car is not an old and boring car but has many new features that exceed our expectations. You can find a good deal of Hyundai Reina 2019 here.
Hope you enjoy reading and wish you much luck with your choice!
SIMILAR STORIES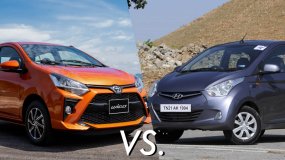 Jan 15, 2021
Many families always prefer small car models because they can move flexibly in the city. Toyota Wigo vs Hyundai Eon – which one should you buy for the first time?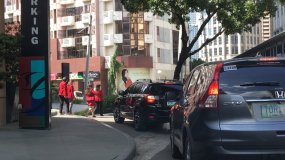 Jan 13, 2021
Besides Greenbelt Makati parking rates, we will guide you to some affordable parking places in Makati. Join us to explore!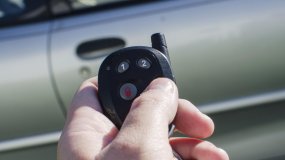 Jan 01, 2021
Has your car's anti-theft alarm system ever kept going off for no purpose, and you just struggling to turn it off? If yes, we will give you a simple guide on how to disable the car alarm properly.