RFID Online Application In The Philippines: Step-By-Step Guide
Apply for RFID online is not as difficult to apply as many think if you know the right process. In this article, we are going to show you how in detail.
Autosweep RFID Online Application For Private Vehicle
On the official website, Autosweep RFID has stated that it will only process the enrolments with those appointments from November 4th, 2020 onwards. The reason for this is because of the precaution against COVID-19. Before doing anything else, you will need to pre-book an appointment as a motorist. 
Luckily, now you can register online for Autosweep RFID! 
Step 1
First, you will have to access the official website of Autosweep RFID. 
https://autosweeprfidonline.net/#/appointment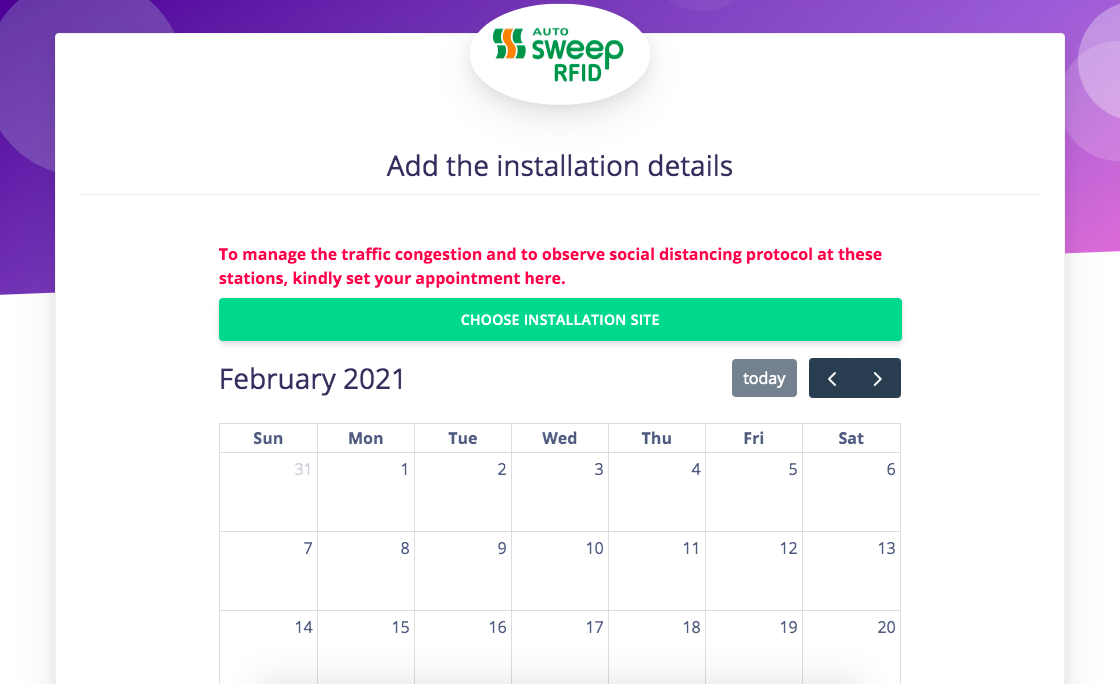 Step 2 
Select the most suitable location that you wish to process your Autosweep RFID enrolment. 
Step 3 
After you are done choosing a location, you will see a calendar popping up on the Autosweep RFID's website. Now, choose the most convenient time and date that you can process the Autosweep RFID enrolment. 
Step 4
In this step, you will see a form. Fill in the required information there.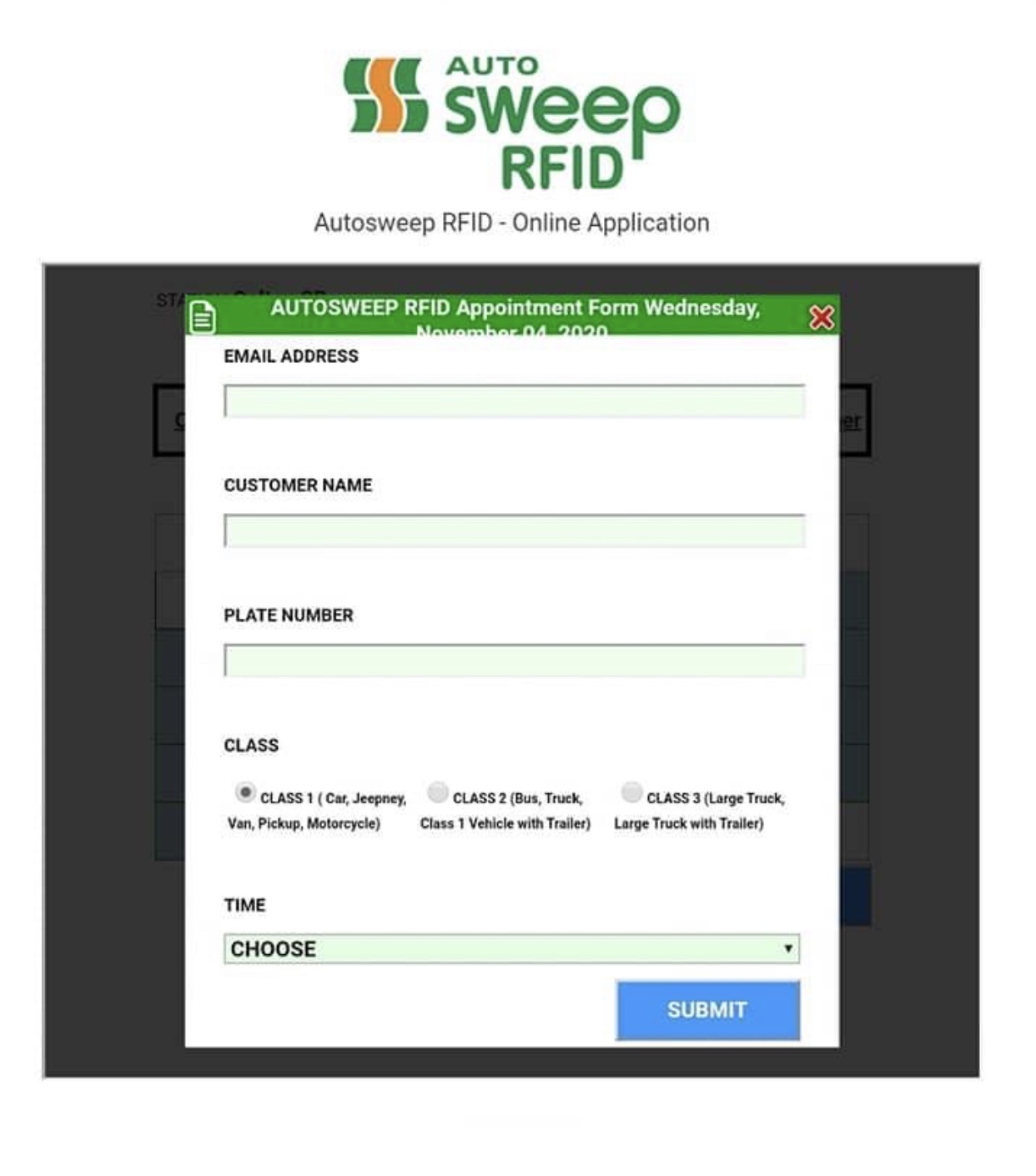 Step 5 
After you finish the last step, there will be a confirmation email with a reference number. When you go to the enrolment site and process the Autosweep RFID sticker, you will present the offered reference number.  
Note: Autosweep RFID sticker installation was already extended until November 30th, 2020. The initial load will need to be paid for while the sticker is free.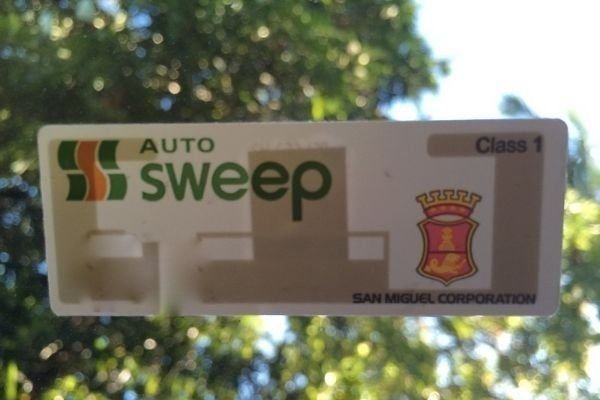 >>> Maybe you want to read:
Easytrip RFID Online Application
You now can also easily set up an RFID appointment online right on the official website of Easytrip!
As you might already know, the Department of Transportation has stated that after December 1st, 2020, RFIDs would be a must. If we travel around or use the tollways without one, it would be equivalent to a citation ticket.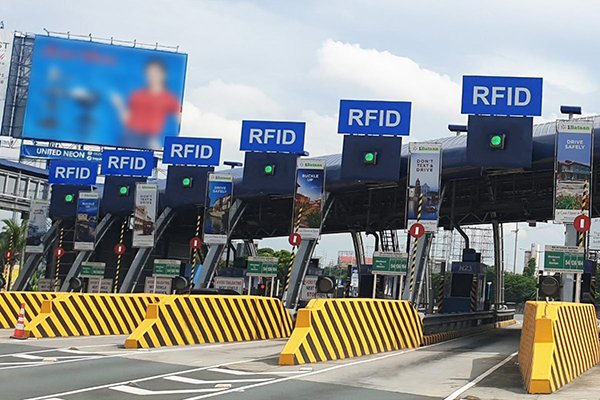 RFID is mandatory for using tollways
One of the problems motorists have been facing is that the waiting list is still too long, and it is time-consuming to install this sticker. For these reasons, Easytrip has offered the "Online RFID Registration and Appointment System," or ORRAS in short. This system allows us to set an appointment with only four easy steps. Here is what you will need to do. 
Step 1
The first thing you will need is an Easytrip QR code. You can find it on Easytrip's official website, its Facebook page, or other places such as Cavite Expressway, North Luzon Expressway, or Expressway Cavite-Laguna. When you already have the code, scan it with your phone.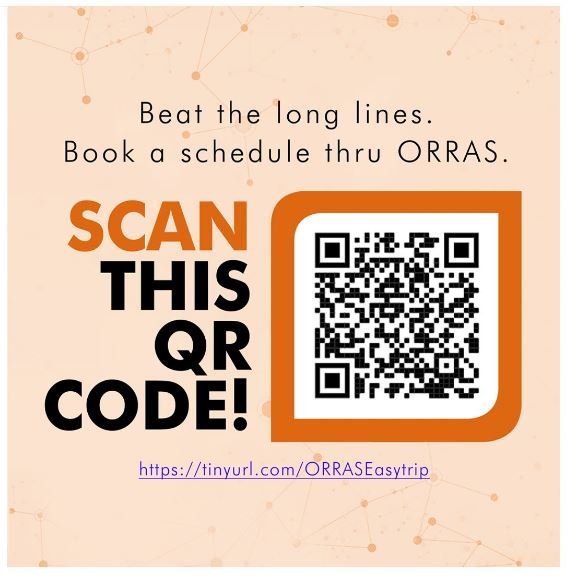 You can scan the code to register
Step 2 
Now, you will see an RFID online application form appearing. Fill in all the required information there. 
Step 3
After finishing, submit your registration form. Next, you will need to pick the date, time, and location you want to show up for an appointment with Easytrip. It would help if you kept in mind that the ORRAS is only available in the following venues:
In the South - Customer Service Centers:
CAVITEX Parañaque Plaza Northbound
CALAX Greenfield (Mamplasan)
CAVITEX Parañaque Plaza Southbound
In the North: 
NLEX Drive and Dine, Canumay West, Valenzuela
Easytrip RFID Installation Sites
Shell Pampalona, Alabang-Zapote Road, Las Piñas
Shell Real 2, Aguinaldo Highway, Imus, Cavite
Shell Panapaan, Bacoor, Cavite
Step 4
When you are done with all the previous steps, you will get an email with a QR code. Keep and store this code because you will have to present it in your appointment with Easytrip. 
Some important ORRAS reminders you should keep in mind!
In Short
RFID online application in the Philippines is not hard and time-consuming at all as you can easily register for an appointment online. On the day of your scheduled appointment, always remember to prepare all that you need and follow the social distance strictly to protect yourself and other people!
>>> Visit Philhyundai Stories for more auto news and updates in the country!
SIMILAR STORIES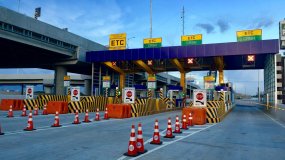 Mar 12, 2021
Well-planned your trip with toll fees applied for the Philippines expressway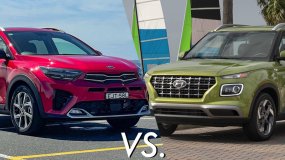 Mar 04, 2021
Which Korean car will be better for you, Hyundai Venue or Kia Stonic? Keep following this brief comparison below. It is bound to be right for you!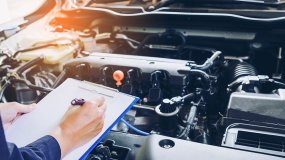 Mar 03, 2021
PMS means Preventive Maintenance Schedule for cars. Since the maintenance schedule affects your vehicle's life significantly, car owners should not underestimate the importance of PMS.