Traffic Enforcer in the Philippines: What you can do when stopped by a Traffic Enforcer?
Traffic law is different in every country, and it is better for us if we follow it wherever we go. In this article, we will talk about traffic enforcer in the Philippines.
Many tourists have been in trouble related to traffic enforcer in the Philippines just because they do not have enough information about traffic law and the enforcers' duties. Sometimes, people also got scammed by fake traffic enforcers. 
What should we know and do to avoid all of these problems and have a better time enjoying our tourist life there? This article will give you the answer!
Traffic Enforcers' Duties and Responsibilities in the PH
Like any other countries, traffic enforcers in the Philippines's job is to maintain the safety of people who attend on the roads. To make this possible, they have to make sure all people follow the traffic law, spot the ones who violate the law, and then give them the proper punishment (also follow the law).
Besides the duties, they also have the responsibility of the verdicts they give if they do not follow the traffic law or provide the wrong punishments.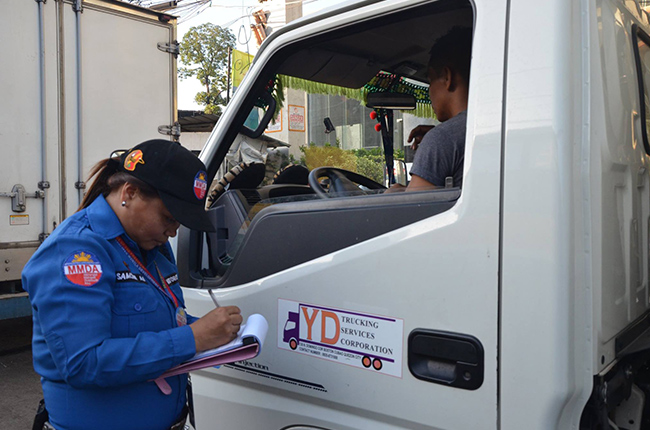 How to Identify a Fake Traffic Enforcer?
We sometimes hear about the news of fake traffic enforcers being arrested and wonder if we had seen once or got fine by one? To ensure you never get scammed by this kind of criminal, pay attention to these features when you see someone who attends as a traffic cop.
Learn and Remember Traffic Enforcer Official Uniform and Gears
Traffic enforcers in the Philippines have standard uniforms. You might know it is the traffic cops' uniform right when you see them wear it, but it is much better to go on the Internet and learn about all the details of their uniforms. You know, some criminals try to duplicate the uniform but forget the details.
Generally, they often wear caps or helmets with the "MMDA" or "LGU" logo. Their uniforms always come with a polo, pants or slacks with dark colors, rider boots, or shoes with dark colors. 
Besides these official uniforms, people who are a part of MMDA might wear liger blue shirts, and the ones who are a part of LGU might wear polo shirts in many colors. They can also wear gears under harsh weather such as storms and rains. 
Their gears need to be noticed, too. They always need to bring pens, whistles, notepads and drive motorbikes with the logo of LGU or MMDA on. Be careful and pay attention or ask for further information listed in the next sections below if you do not see them bring these gears.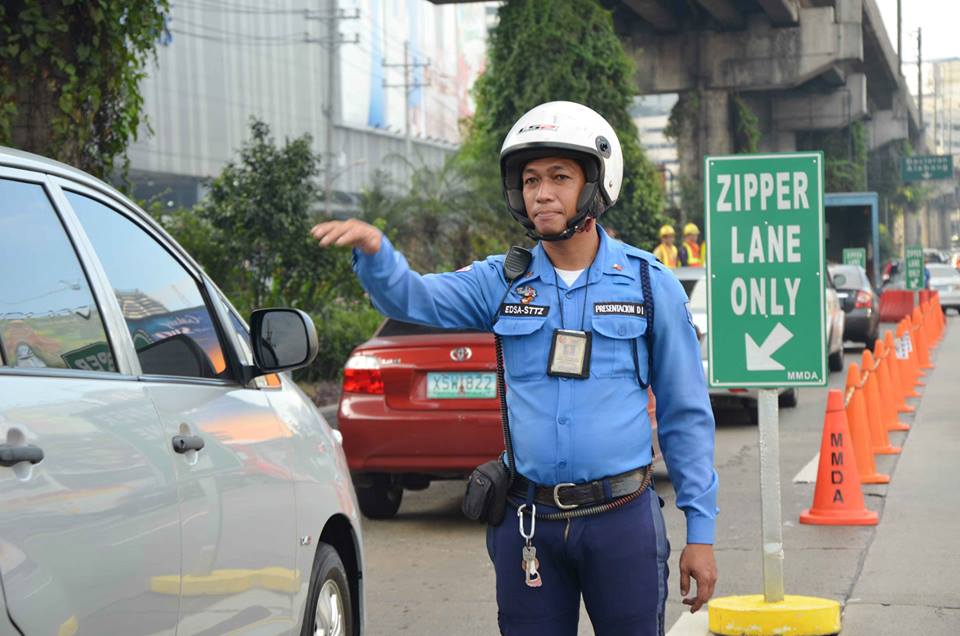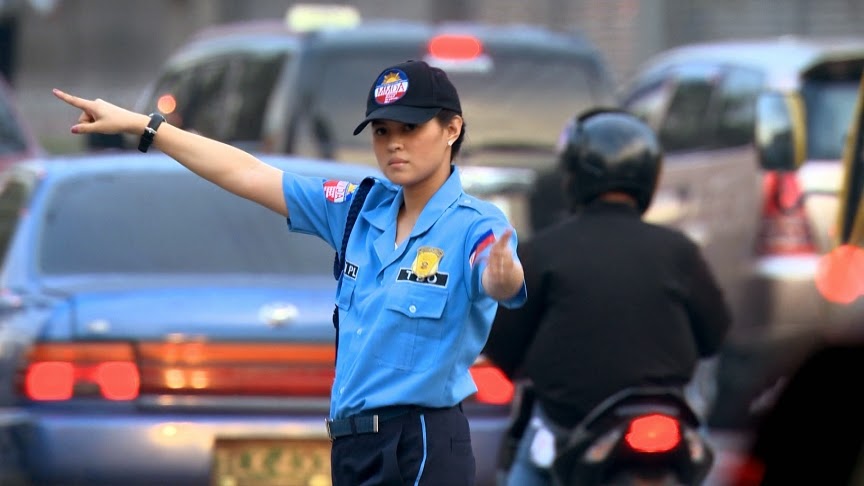 Traffic enforcer' uniform
Ask for the Official Document 
Traffic cops and traffic officers all have an official document of an identification card with their name, picture, and signature of LGU. It is their duty to bring it with them while officiating. 
As a motorist, it is your right to ask for this official document, and it is their responsibility to show you. Just like you, Philipines's government also wants to protect citizens from fake enforcers. 
Pay Attention to Their Manner and Emotions
Traffic cops need to follow a protocol while stopping a driver or accusing someone of violating the traffic rules. They have to keep the same dialogue when stopping someone and maintain the same manner while talking to us.
If you feel like they are not so "professional" while talking to you, note it as a red flag. Moreover, it is also important to pay attention to their emotions. Are they nervous, or do they act in a fishy way? Not all of these signs. 
Record the Conversation Between You and Them
You have the right to record the conversation with traffic enforcers; it completely follows the law. It is better if you record a video with conversations than record audio between you and them. The video can be the evidence later on when you need it. 
If the police official acts dubiously, it is always better to record because you can find out if they are fake cops later. Even when they are real cops, if you do not make any mistake, this can be evidence later. You can also record someone else's conversation with the enforcers. 
What to Do When Stopped By a Traffic Enforcer?
After being flagged down by the traffic enforces, none of us feel good or appreciate it. The normal reactions can be anger or scare. However, you should understand that they are just doing what needs to be done to protect people's safety on the streets. It is still better for you to follow some things to do when stopped by them. 
Here is what you can do!
No Need to Step Out of Your Vehicle
To protect your safety, you can stay inside of the vehicle and talk to the traffic enforcers from inside. If you are asked to step out, you can refuse it and stay inside. If you are just stopped because of traffic law, not an extremely serious crime, it is your right to remain inside.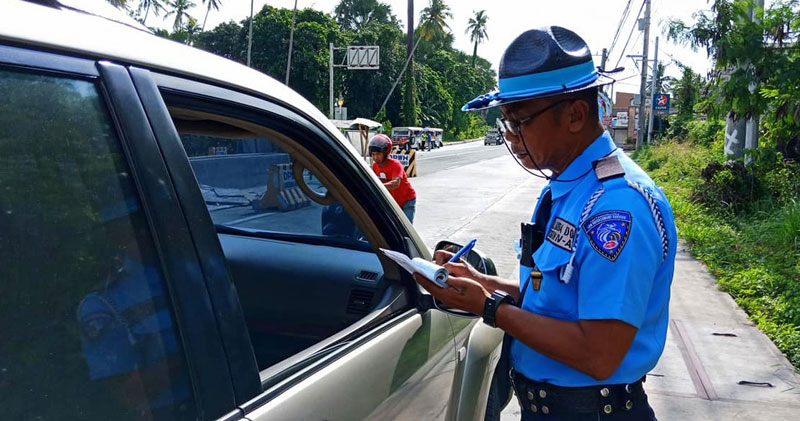 You can stay inside your car while talking to traffic enforcers
Keep Calm and Be Polite at First
We might get scared or angry quickly when being stopped by the cops without knowing the reason first. The best thing to do here is to keep calm because a hot temper will not serve you at all. 
When you are calm, it is also better for you to spot if the cops have any dubious actions. Staying calm might also help you convey your conversation, explain the situation, or prove that you do not violate the law better. 
Listen to Them and Communicate 
Obviously, the officers will have to tell you about the mistakes you made, and you should listen first before giving any opinions or explaining something. One of the common mistakes people make is not listening to them and jumping right into an argument.
Again, we can lose your temper in this case easily. But just by listening first, you will know if you make mistakes or have further conversations with them. 
>>> Maybe you want to read: What does TPL Insurance mean in the Philippines? TPL Insurance vs. Comprehensive Car Insurance
Conclusion
Even though people have many problems with traffic enforcers in the Philippines, knowing the important information will benefit you so much more. This article has shown you how to spot a fake traffic enforcer and what to do when stopped by them. We hope it will be useful for you. 
SIMILAR STORIES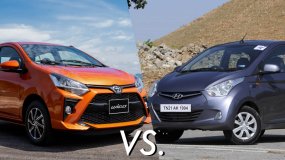 Jan 15, 2021
Many families always prefer small car models because they can move flexibly in the city. Toyota Wigo vs Hyundai Eon – which one should you buy for the first time?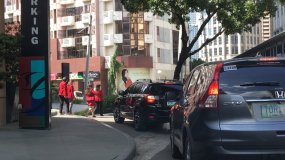 Jan 13, 2021
Besides Greenbelt Makati parking rates, we will guide you to some affordable parking places in Makati. Join us to explore!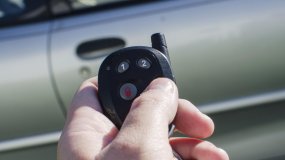 Jan 01, 2021
Has your car's anti-theft alarm system ever kept going off for no purpose, and you just struggling to turn it off? If yes, we will give you a simple guide on how to disable the car alarm properly.