Disadvantages of paint protection film - The best coat for car or not?
Paint protection films are becoming one of the most vital parts of car maintenance. So about the disadvantages of paint protection films, what are they? Before investing it for your car, let's check this review!
Anyone does desire their car to be protected and sustained in the best condition. Notwithstanding, you still have to weigh things must-to-have and do-not-need items because that has a significant impact on your budget.
The car paint protection film seems pretty dear! Yet is it vital to use it to wrap your car and what are the detailed advantages and disadvantages of paint protection films?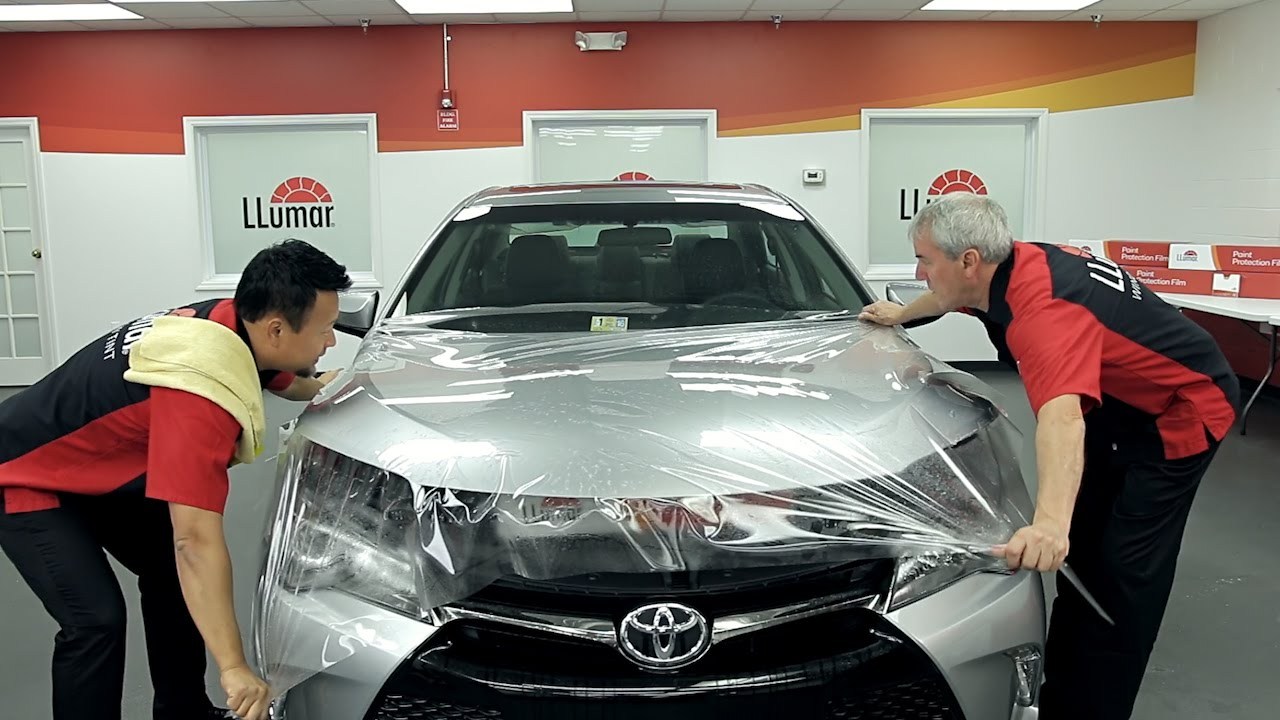 Fitting and pulling the protection film
1. What Is A Car Paint Protection Film (PPF)?
Car paint protection film (PPF) is also called the clear bras, clear mask, or invisible shield. It owns such names as it is essentially a thin and transparent film that saves car paints.
This kind of film consists of three layers: Clearcoat, Polyurethane, and Adhesive.
Clearcoat
Clearcoat is the first layer of the paint coating. It is also the layer in direct contact with the environment, made of polymer material, and has a thickness of about 0.5 m. 
The polymer material helps the clear coat layer have a natural elasticity, self-recover, and quickly return to its initial form if it is deformed - shrinking, expanding, even scratched.
A clear coat has a low surface energy rate, so insects, pests, or bird droppings cannot cling to this layer.
Polyurethane
Historically, the urethane was first set up for the US Army in fighter jet nose, aerospace, and racing applications.
Urethane is very light in weight, transparent, but solid and flexible. It looks like plastic, but not in essence.
The polyurethane is resistant to abrasion, corrosion and can even return to its initial shape if scratched or disfigured.
Adhesive
The final layer - adhesive is responsible for allowing the film to adhere firmly to your car paint coating.
Due to its binder nature, under the influence of regular sunlight, this layer will be oxidized and modified by UV rays. Hence, it turns yellow and very hideous. Another type of adhesive has been born that could resist UV rays and oxidation effectively.
Most car PPFs nowadays have an acrylic adhesive layer - very soft, durable, invisible to the naked eyes, and firmly attached to the body of your car for a long time.
2. Disadvantages Of Paint Protection Films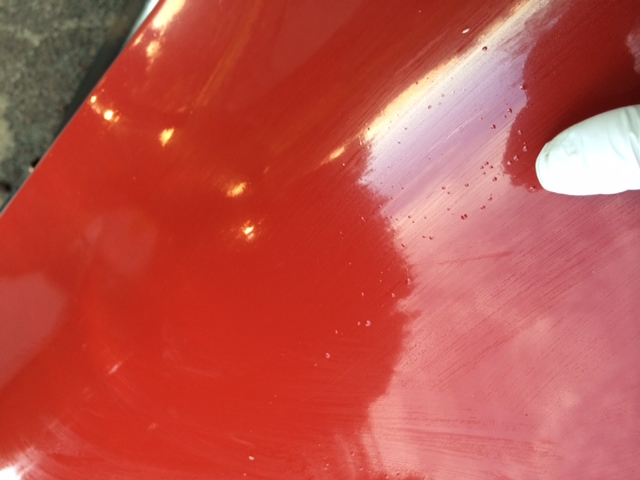 Blister in old car paint
Nothing is flawless. Everything always has pros and cons, and the car paint protection film is the same. This type of car protection is often very costly and may lead to peeling, discolor, etc.
High-priced
To get a good quality film, of course, you will have to spend a not so cheap fee. Not to mention the shopping expense,  the professional setup also contributes much to the expensive cost.
However, the high cost also means that you will limit time and save money from maintenance and repair of a malfunctioning vehicle.
Reduced vehicle gloss, discoloration, or yellowing may occur
They seem sturdy with three layers, but they easily make the paint on the body reduce the shine, especially after a period of use, under direct sunlight and the environment. This membrane is easy to change color and yellowish, making your car look old and un-aesthetic.
Hydrophobic
In addition to the impact of sunlight that can significantly affect this membrane, rain and water are also one of the common enemies of the protection film.
In our days, scientists and manufacturers have tested a lot of methods to overcome this trouble. They gave birth to the ceramic coating on cars, and the result was actually amazing.
Flaking and blistering
After a long time of use, the body of the car will appear tiny bubbles under this membrane. The root cause of this condition is that they did not install the film properly or clean the surface before gluing.
On the other hand, low-quality films are more likely to cause flaking. The reason is also that the wrapping is not thorough or due to improper care.
Car Paint Protection Film FAQs
#How long does paint protection film last?
If you own a truly premium car, it is essential to wrap your precious vehicle with a paint film. Modern technology currently has made a big step forward in manufacturing this car part. 
The paint film is durable enough to last 5 to 10 years without yellowing, tiny air bubbles, or leaving residue on the paint once you disassemble to replace one another.
#Is it worth getting a paint protection film?
Possessing a sparkling car, especially if it has been pre-owned, is something every owner wants. PPFs have done this. They are a real investment worth considering due to these strengthens: protect from weather and scratches, save money to bring the car back to the salon, and it is easy removal.

Clear bra installation
#Why is the paint protection film so expensive?
By having three specialized layers with unique uses, PPF will not affect the original color of the vehicle. It also offers much better protection, establishing a protective shield between the vehicle and outside impacts, avoiding a direct effect on the paintwork.
Besides, it possesses a series of outstanding features:
High flexibility
Super durability
Good resistance to water and dirt
High strength
Excellent transparency
Environmental friendliness
High elasticity
Resistance to UV rays
These benefits differ from traditional methods such as decal stickers, nano-coating, or car glue.
As can be seen, the film coating on the surface is not too thick then it does not affect the overall design.
#Which is better paint protection film or ceramic coating?
Despite many similarities, the paint protection film and ceramic coating differ in efficiency and purpose.
The PPF is typically better than the ceramic coating film in thickness. The paint protection film makes self-recovery, absorbs rock debris, minor scratches, swirls, rough water stains, but can not be permanently deformed yet can revert to its original condition.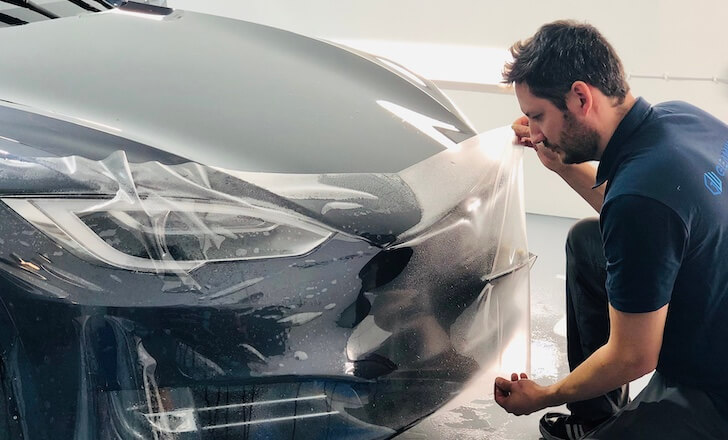 Ceramic coatings, in return, have no such potential as it can not remove dirt, scratches, swirls, and water spots. Nevertheless, in overcoming the hydrophobic dilemma, ceramic coatings have a huge advantage.
Good news for you. You could completely add these two layers to the same car. You do not need to select one or the other. The ultimate type of invisible protection you can purchase for your car is the dynamic duo of PPF and ceramic coating.
Together, these two products will compensate for other advantages, such as impeding oxidation, corrosion, stains, or further damage.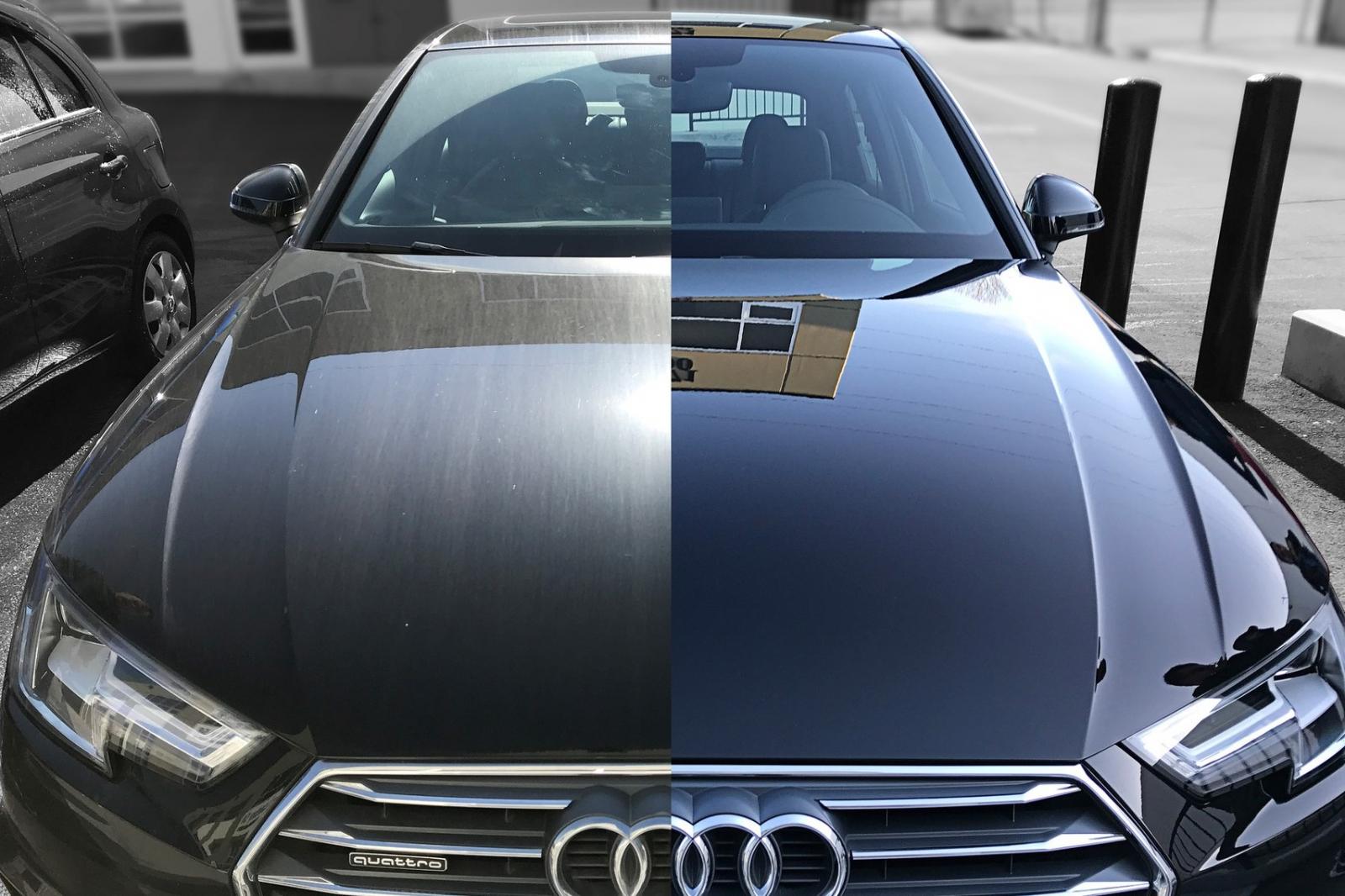 >>> Maybe you want to read: Ceramic Coating Philippines - Special Care For Your Car!
#How do you maintain a paint protection film?
This film is made up of a polyurethane material that requires special care and maintenance to retain its sleek look and performance. 
For maintenance:
Use liquid car soap, add a soft sponge and water to clean the film.
Keep at least 36 inches away from the film when using a high-pressure water hose for washing.
Wipe with a dust-free dry cloth and microfiber.
Only wax with non-abrasive waxes and polishes.
Do not:
Use powder cleaners, clay products, or degreasers to clean the film.
Rub too hard or use excessive force when washing or drying.
Utilize any corrosive wax, hard compounds, and polishes.
Use high-speed electric buffing or buffering equipment.
Conclusion 
In brief, the paint protection film is the right thing to do if you want your car to stay in the best shape and protected at all times. And remember to learn carefully about the advantages and disadvantages of paint protection films before buying!
>>> Bookmark Hyundai Stories to keep updated with car news and advice you don't want to miss!
SIMILAR STORIES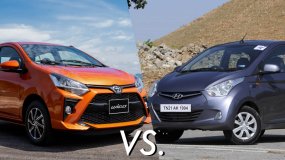 Jan 15, 2021
Many families always prefer small car models because they can move flexibly in the city. Toyota Wigo vs Hyundai Eon – which one should you buy for the first time?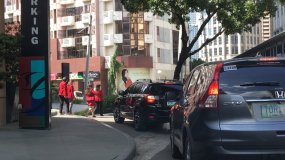 Jan 13, 2021
Besides Greenbelt Makati parking rates, we will guide you to some affordable parking places in Makati. Join us to explore!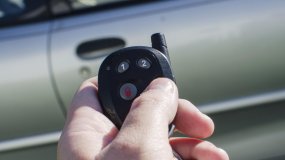 Jan 01, 2021
Has your car's anti-theft alarm system ever kept going off for no purpose, and you just struggling to turn it off? If yes, we will give you a simple guide on how to disable the car alarm properly.