Reckless Driving Law In The Philippines - What You Need To Know
Irresponsible driving is everywhere. Here we generally discuss reckless driving in the Philippines: its definition, consequences, and penalty. Let's see right now!
There is always danger on roads we pass by. There used to be many people and vehicles on the road, as remind us to be careful each time joining the streets. However, traffic safety can only happen when both drivers and passers notice and are responsible for their driving.
People should be cautious when participating in traffic because there exist laws and penalties for reckless driving in the Philippines. To clear up its consequences in the Philippines, scroll down this article by Philhyundai.com for more details.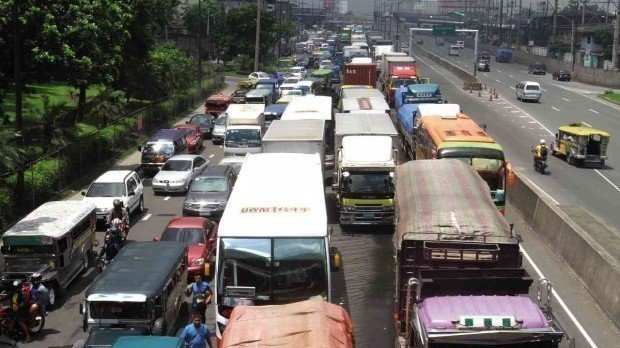 Traffic congestion in the Philippines
Reckless driving in the Philippines - A detailed explanation
Definitions
According to the Republic Act 4136: Reckless Driving Law in the Philippines, reckless driving is defined as a driver with no caution in controlling his or her vehicles. 
That omits external impacts from nature (weather conditions, atmosphere), from the road (constructions, traffic congestion, road width, pedestrian walkways, curves), and the driver himself/ herself (visibility).
The law also covers certain levels of causing harm to people, animals, and others (infrastructure, properties). In general, reckless driving means you are driving under no control/ with limited skills that are unexpected from a licensed driver. When you risk people's lives and do not obey the traffic rules, you are a reckless or irresponsible driver.
Types
Whether you harm others' lives or not, just breaking the rules, you are judged as a reckless driver, defined by the law. But there are three types of irresponsible drivers you should notice since each has a specific level of fine.
The first type is distracted driving, which means there are too many irrelevant items blocking the vision of the driver. That is one of the most controversial issues when it comes to reckless driving. Specifically, the regulation requires that the line of sight in the car should be clear and no large items hung or located.
Furthermore, if drivers do unrelated activities while controlling either private or public transportations, they will be considered as distracted driving. The exercises should avoid, or at least limited while driving is:
Phone-calling
Texting messages
Drinking and eating
Talking to other people
Adjusting items inside the car
Using other devices
The human brain can not focus on too many activities at the same time, then prioritize what to do first and what should be taken care of is necessary. While driving, the only focus is to control the vehicle carefully and not breaking the laws. So please take note of these activities to make sure about your safety and others.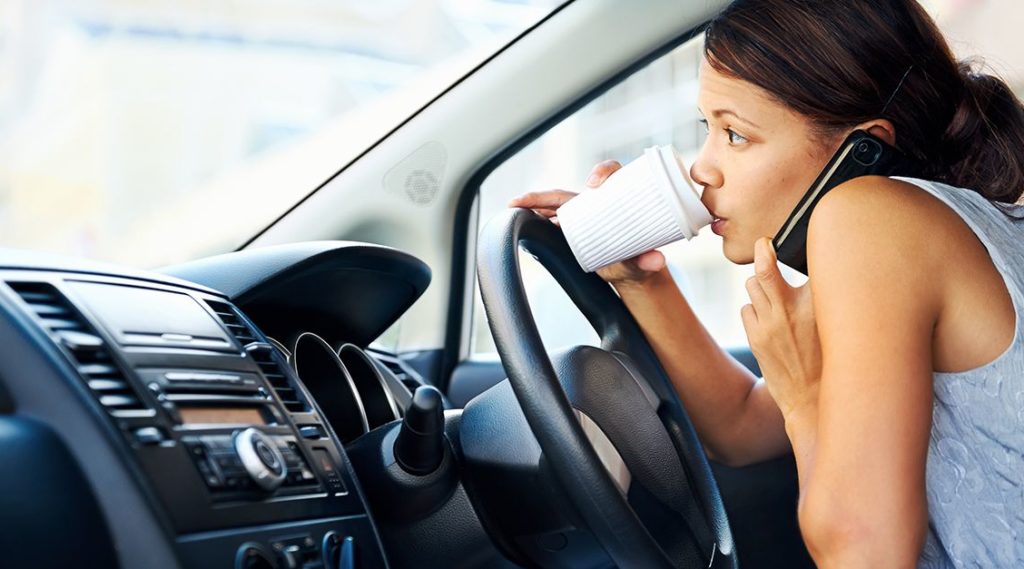 Distracted driving
The second type is perhaps the most common in not only the Philippines but also in other nations: over speeding. Driving with an over-controlled speed in crowded areas is under punishment of the speed limit law.
Besides, unless your speed allows you to stop at the required distance from other vehicles, you will be considered as over speeding. So keep calm and be careful while controlling your speed whether there are signs or not.
Last but not least, the final type is driving under influences. These influences include alcohol, drugs, and accidents resulting from this type is as high as the second. Even if the blood alcohol level is 0.06%, it is still judged to be a high level.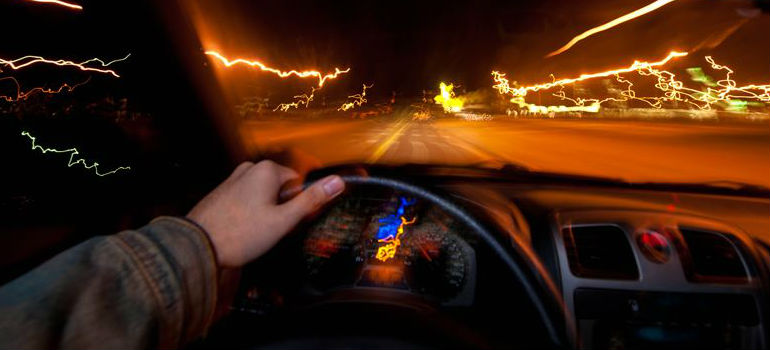 Driving under influences
These three types of reckless driving are the principal causes of traffic accidents in the Philippines. Since the situations are different, there are separate sanctions for each class.
Reckless driving penalty in the Philippines
The reckless driving penalty is according to the number the driver breaks the law.
For distracted drivers:
The first offense is 5000 PHP
The second offense is 10000 PHP
The third offense is 15000 PHP
The forth or above is 20000 PHP
For over-speeding:
The first offense 2000 PHP
The second offense is 3000 PHP
The third or above is 10000 PHP
That does not include depriving the license of the driver as same as for distract driving.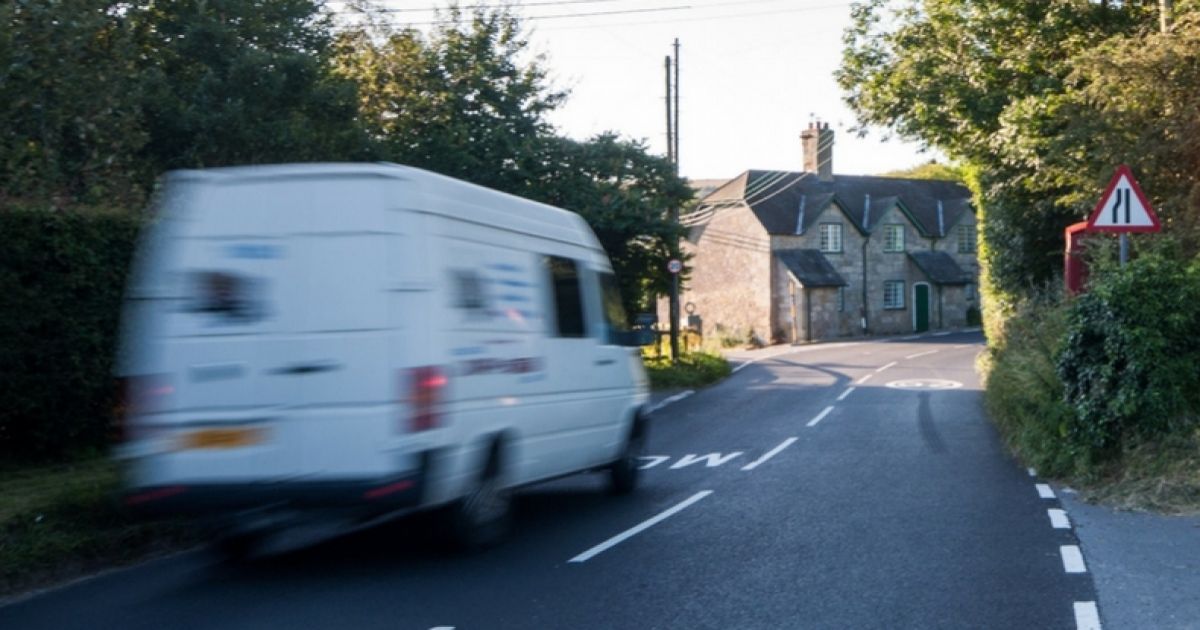 For driving under influences:
The first offense is 5000 PHP and a two-month license suspension.
The second time is 6000 PHP and a three-month license suspension
The third offense is 7000 PHP and a six-month license suspension.
The fourth or above is 10000 PHP and revoke the license.
And note that if drivers cause damages to other individuals, animals, or properties, then based on the level of harm, they will be fined according to the Revised Penal Code.
If reckless driving results in property damages, the driver will take 12 hours of holding period.
If reckless driving leads to physical harm, the driver will take 24 hours of holding period.
If reckless driving causes deaths, the driver will take 36 hours of holding period.
>>> Further references:
How to avoid reckless driving
Reckless driving is controlling vehicles carelessly; therefore, only cautious driving can change this situation. When a driver goes with responsibility for his life and other lives, he will never be a reckless driver.
Careful driving is not only about avoiding fines; it protects driving status, prevents drivers from probation, holding period and worse, sentence and imprisonment. 
Deaths from traffic accidents are wasteful deaths. They lead to sorrow in victims' families and psychologically torment drivers. The only action to avoid this vision is to obey laws and appreciate lives.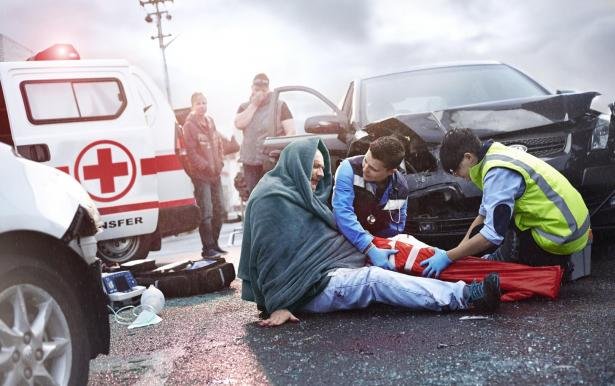 Careless driving results in an accident
Before driving, try to reorganize items so that they will not block vision. While joining in the traffic, though in a hurry or not, drivers must keep calm and drive under the speed limit as one second ahead, one life wasted. Think about your families before drinking as you can not prevent upcoming crashes if you are drunk.
Conclusion
In general, reckless driving in the Philippines is not unfamiliar, but this can be handle once drivers are responsible for themselves and others. The boundary between committing a crime and becoming a role model driver is thin, whether they choose to become an angel or a devil based on when they started driving carefully.
>>> Keep updated with new articles on Philhyundai Stories every day!
SIMILAR STORIES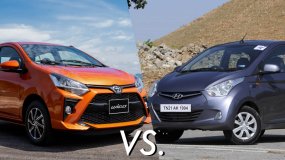 Jan 15, 2021
Many families always prefer small car models because they can move flexibly in the city. Toyota Wigo vs Hyundai Eon – which one should you buy for the first time?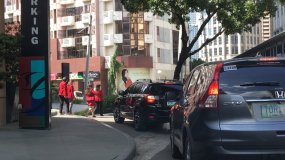 Jan 13, 2021
Besides Greenbelt Makati parking rates, we will guide you to some affordable parking places in Makati. Join us to explore!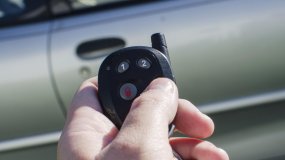 Jan 01, 2021
Has your car's anti-theft alarm system ever kept going off for no purpose, and you just struggling to turn it off? If yes, we will give you a simple guide on how to disable the car alarm properly.