A Quick Guide Of Towing Services In Manila
Car stall in Manila's EDSA is too terrifying, even more in the EDSA-Shaw intersection. To get the quickest help, you should bookmark this short guide of towing services in Manila at once.
You will not be surprised by the frequent congestion on the streets if you have ever studied or been to Metro Manila. Hence, it is very troublesome once your car crashes or can't drive, as you may bother those around you.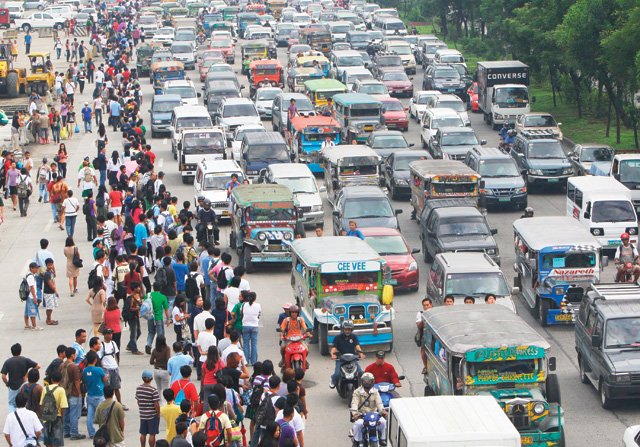 Traffic jam in Manila
To avoid this trouble as well as possible, please do the regular maintenance of your vehicle and check your car's tires and equipment before entering Metro Manila, particularly in the EDSA area.
In the face of this dilemma, the only solution to solving this problem seems to be to get your car moved by a towing service in Manila.
List of towing services in Manila
Some services are helping you tow your car if needed:
1. Viray Towing Services, Inc
Viray Towing is one of Metro Manila's leading towing services. Founded in 1984, until now, this long-established organization is a reliable way to help you transport your vehicle, giving you more relief from the troubles.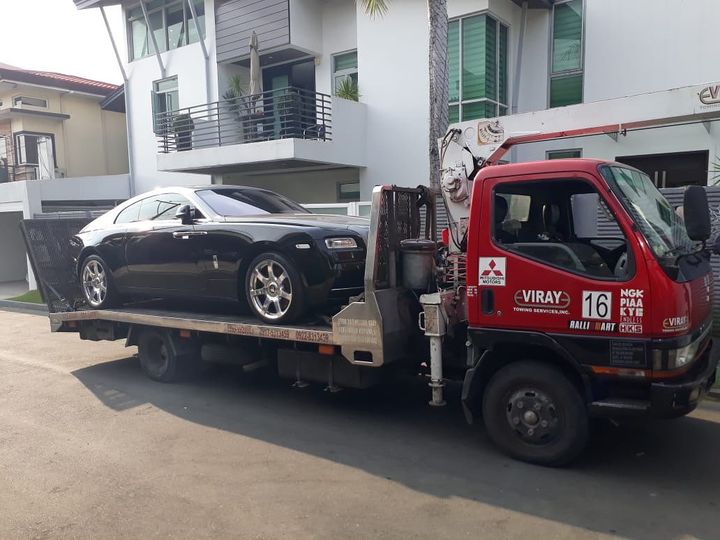 Viray Towing is one of Metro Manila's leading towing services
Contact: 09999928003 (Smart), 09175313459 (Globe), 09228313459 (Sun).
Opening hours: 24/7
Address: 332 Barangka Drive, Mandaluyong, 1550, Metro Manila
Also, Viray is in charge of transporting heavy machinery, container trucks, flat trucks, and telescopic trucks.
2. Protech Motorworks - Towing Service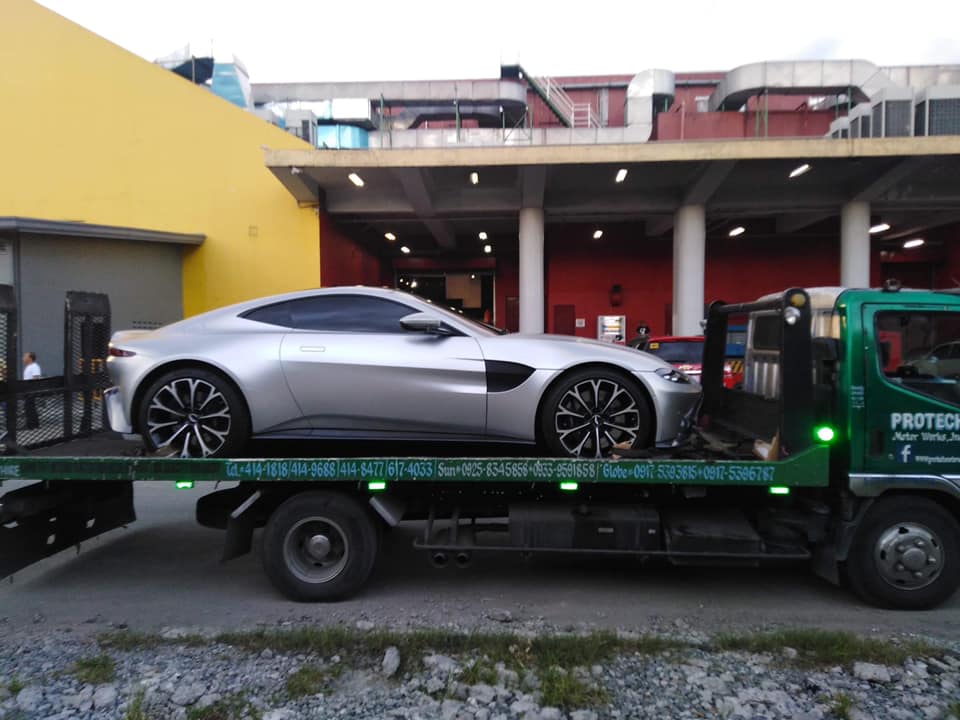 Protech Towing Service
Protech Motor Works stores are open Monday through Friday, from 8:30 am to 6:00 pm, and Saturday, from 9:00 am to 5:30 pm.
Although Protech is emerging, its advantages are not small. They offer both car repair, Alpha-Car Insurance, car paint, and auto-tuning.
Address: 12 Tusayan St. cor. Agno Extension, Brgy. Tatalon, Quezon City, Philippines
Contact numbers: 02-2435799 / 02-6925362 (Landline), 09258345858 (Sun), 09175393815 (Globe), 09193850589 (Smart).
3. Lard Towing Services
In 1995, Lard Towing Services first appeared. It is also one of the Philippines' leading companies in the field of trade. They would certainly offer the best towing service to customers, with 20 years of experience.
What's more? Lard Towing can provide services to any point in Luzon.
Address: Ortigas Ave. Ext., Rosario, Pasig
Contact: 09175740427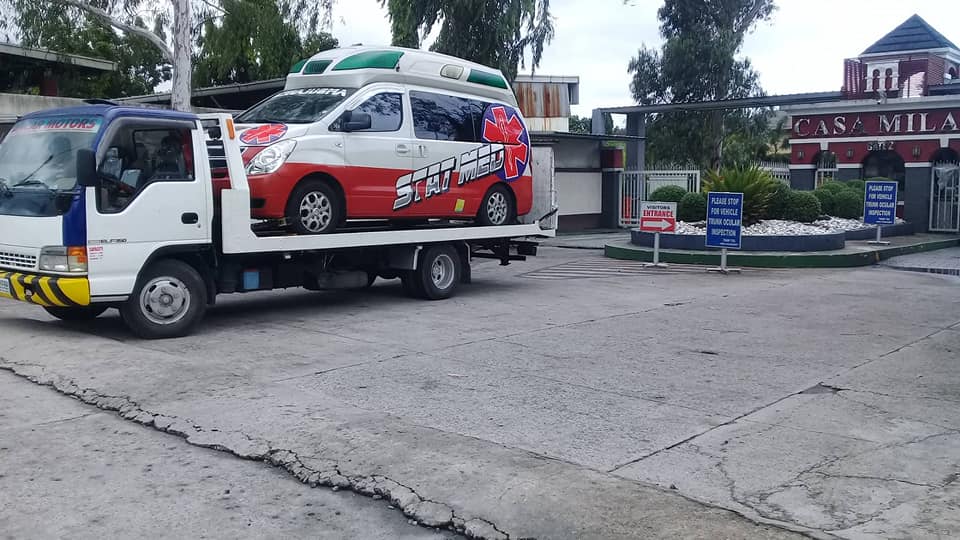 Lard Towing Services first appeared in 1995
4. Motor Trust
Motor Trust is also a popular towing service in Manila and is highly appreciated for its service quality. Like Protech, this brand offers a wide range of services from auto repair, insurance claim support, etc.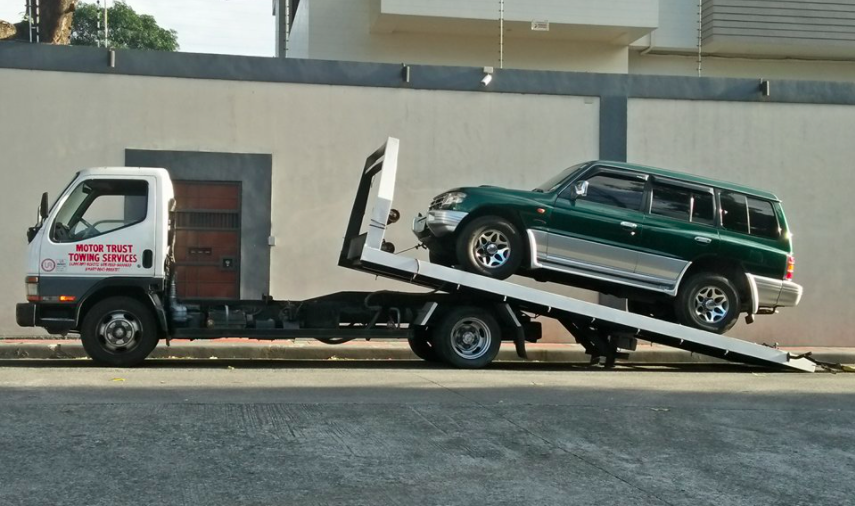 Headquarter in Metro Manila
Address: 791 Aurora Blvd. Cor. City of Monte De Piedad St. Quezon
Contact: 785-17-05
Branches in Pampanga / Bulacan / Laguna / Cavite
Contact: 09479955707 / 09338555833 / 09178252172
5. AAP Roadside Assist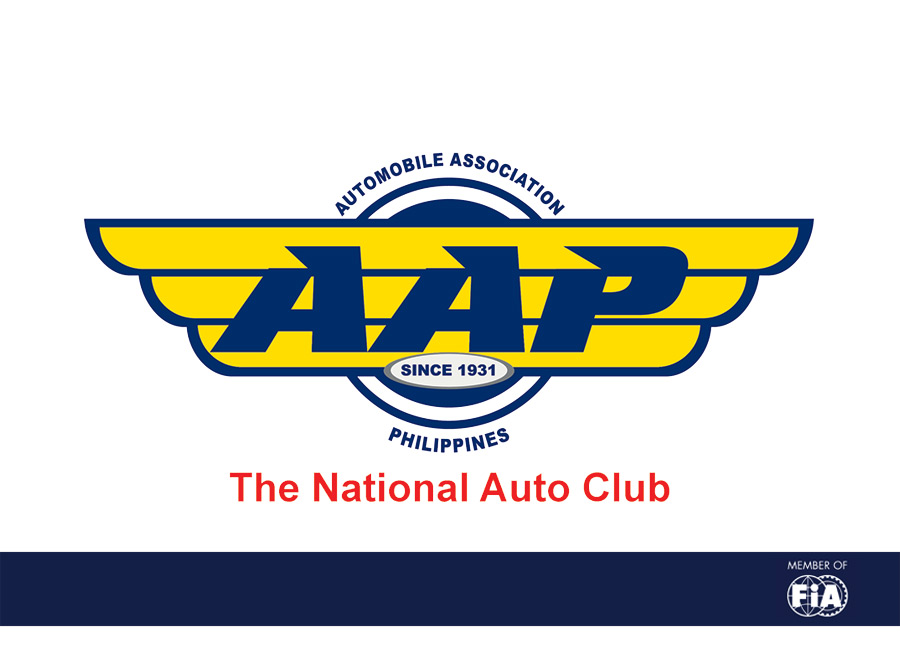 Philippine Automobile Association (AAP)
Not purely a towing service, but the Philippine Automobile Association (AAP) is an auto club that can assist you with the problem by contacting the involved party.
Davao office
Address: Room 314, 3rd Floor, SM City Davao
Contact: 09985847674 / (6382) 299-49-61
Cebu office
Address: 15 CRM Bldg., Escario cor. Molave Sts., Cebu City
Contact: (63 32) 268-2400
Quezon City office
Address: AAP Tower, 683 Aurora Boulevard, Quezon City 1112
Contact: 8-705-3333
>>> Also read:
Towing Services In Manila: FAQs
Q: What are the situations under which your car can be towed?
A: There are specific terms, laws, and ordinances once you break, it will result in your vehicle being towed. But MMDA-Metro Manila Development Authority will only tow your car when there is a good reason.
Maybe you accidentally violate some ordinances if your car has stalled and cannot move on its own but must park on the road. As another example, when your vehicle has an accident, you may also have to solve a problem with your car owing to obstructing other vehicles.
MMDA has two types of trailers: including emergency trucks - free (used in case of a vehicle crash or accident); The second group is private rickshaw companies that have the freedom to operate - rental fees (services for moving illegally parked cars, motorbikes).
Q: How much will it cost to get your car towed?
A: MMDA has set different ratios for towing vehicles of three categories: Heavy, Medium, and Light. Based on this knowledge, you can get a rough estimate of the cost of your towing.
Specifically, the lightweight will apply to vehicles weighing less than 4,500 kg (Hatchback or Sedan). The cost to pay is P1,500 for the first 4 km of towing and will add P200 to the next kilometer.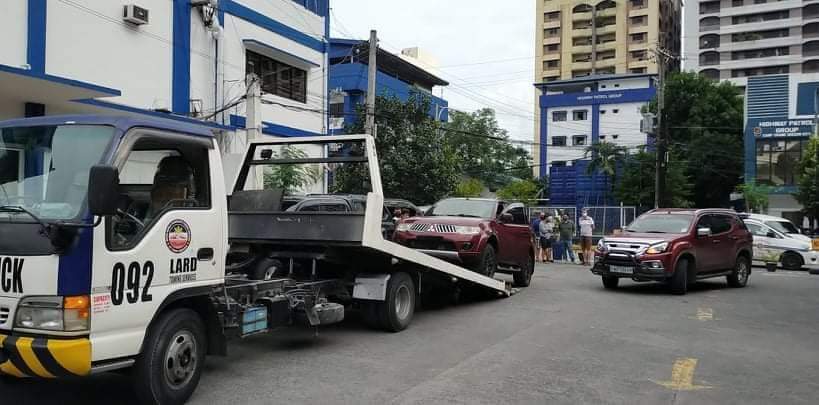 Next, midsize vehicles (pickup trucks or SUVs) will weigh between 4,501 kg and 7,500 kg. The starting fee for the first 4 km to tow the vehicle is P2,500 plus an additional P200 for each subsequent kilometer.
For heavyweight by weight 7,501 kg or more, the starting fee for the first 4 km is P4,500 plus P200 for each kilometer after that.
Q: Who is liable for damage from towing?
A: For the shortest explanation of the vehicle's condition, the MMDA towage team is expected to provide a Technical Inspection Report showing the name of the driver, license plate, and vehicle color.
Of course, during the towing process, the towing company is liable for damage to the vehicle. Check the condition before and after towing to ensure your vehicle is safe, so you can make a complaint if appropriate.
In Short
Hopefully, the details shared above will help you cope quickly and effectively with the difficulties your vehicle experiences when driving in Manila. Bookmark this post and contact these towing services in Manila as soon as possible if required.
SIMILAR STORIES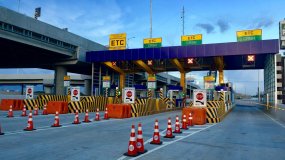 Mar 12, 2021
Well-planned your trip with toll fees applied for the Philippines expressway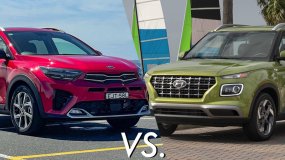 Mar 04, 2021
Which Korean car will be better for you, Hyundai Venue or Kia Stonic? Keep following this brief comparison below. It is bound to be right for you!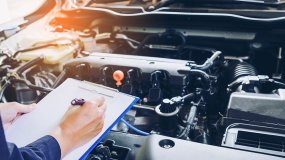 Mar 03, 2021
PMS means Preventive Maintenance Schedule for cars. Since the maintenance schedule affects your vehicle's life significantly, car owners should not underestimate the importance of PMS.