An Ultimate Guide on The Car Registration Renewal in the Philippines
If you ever wonder about how much is the car registration renewal in Philippines, let's find out everything below!
There are many benefits to owning a car, as well as some obligations. Because of this, once you pass the milestone of owning a car, your obligations as a car owner don't end there. The Land Transportation Office, or LTO, is where you must register your vehicle after that.
You must still make sure to renew your registration with the LTO if you currently own a car and have completed registration. If you don't, there may be repercussions for you.
So, if you ever wonder about how much is the car registration renewal in Philippines, let's find out everything below!
Why Is It Important to Register and Renew Your Car?
It is simpler for the LTO to hunt down your car and identify you as the owner if you register it there. In this manner, they can track the vehicle to you in the event that you lose it or are involved in an accident.
In addition, by ensuring that the automobiles they permit into our roads are safe to drive, this step helps to decrease car accidents caused by subpar vehicles. It also prevents unauthorized car ownership.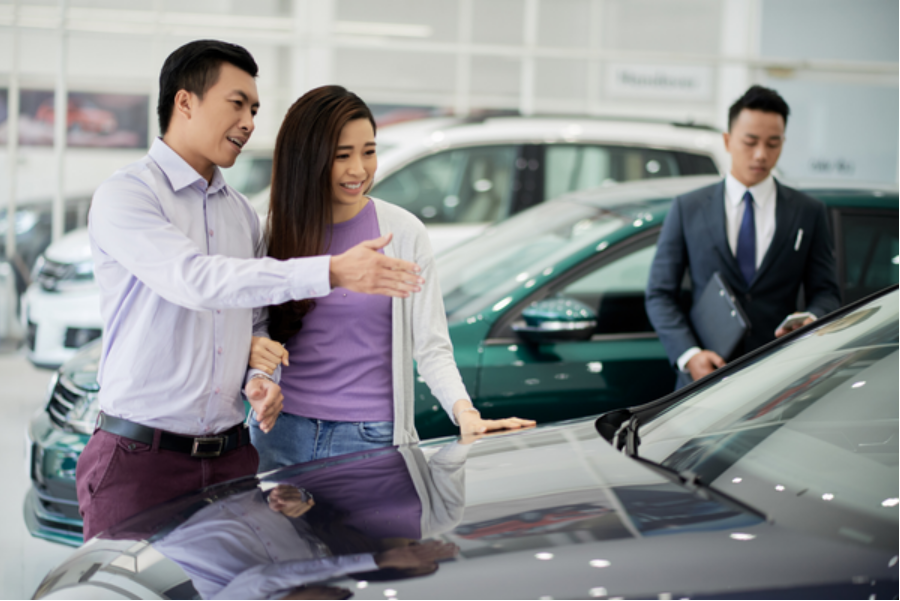 Why Is It Important to Register and Renew Your Car?
Considering that your car's condition can change over time, you should also renew its registration with the LTO. Your vehicle's safety is checked at registration.
Procedure for LTO Renewal for Current Cars
You may be wondering how many years to renew car registration. Only three years are allowed after your original LTO car registration is issued. Once it expires, you must renew it on time to avoid paying a Php200 weekly fine. The penalty will be 50% of the Motor Vehicle User's Fee for a month's late payment (MVUC).
Plus, you'll be hit with a hefty charge of Php10,000 for operating an unregistered vehicle. The LTO continually sends reminders to all vehicle owners about their automobile registration renewal because failing to do so promptly will result in increased penalties.
What is the timetable for renewing LTO car registrations?
You cannot just apply for a car renewal by driving to an LTO office. Are you unsure about when to renew the registration on your car?
When to renew a car's registration in the Philippines is determined by the LTO using a plate number-based approach. The month you need to renew your vehicle is indicated by the final digit of your plate number.
On the other hand, the second-to-last digit of your license plate number relates to the weekday by which you must renew your vehicle's registration.
The period from May 22 to May 31 is when you must renew your vehicle's license plate, for instance, if it has the number 895. A month before the expiration date, you can renew your vehicle's registration.
This timetable will make it simple for you to arrange your renewal. Since your license plate number controls everything, there shouldn't be an explanation. You can renew your vehicle's registration one month prior to the expiration date to avoid problems and delays.
>>>> Related post: How Long Does an Expired Driver's License Last?
General Requirements
Original LTO copies or the necessary Insurance Certificate of Coverage sent electronically (Third Party Liability).

Motor Vehicle Inspection Report that has been properly completed and authorized (MVIR)

Certificate of Emission Compliance Original Copy (CEC).

Early detection system (may be required during vehicle inspection).
Each type of vehicle also has a unique set of additional specifications.
LTO Car Registration Renewal Process in the Philippines
If you ever think of this question "how much is the renewal of car registration", read below, we can tell you all! 
The LTO vehicle registration renewal procedure is essentially the same as the vehicle registration process. To obtain a Certificate of Emission Compliance, your vehicle only has to pass an inspection and an emission test (CEC).
You can renew your vehicle's registration at any LTO online district or extension office, according to the servicing LTO branch.
About your question - how much is the cost of car registration renewal?, here's the answer - the costs for LTO renewal are the same as those for initial registration, but there is an additional Php 400 renewal fee.
While registering your vehicle, you must additionally pay the Motor Vehicle User's Charge (MVUC), generally known as a road user tax, in accordance with Republic Act No. 8794. The money received from the MVUC will be utilized to pay for proper maintenance of the nation's interstate and local roads.
>>>> Related posts:
Final Thoughts
It might be challenging to register and renew an LTO vehicle. Yet it's good to hear that the bureau is making efforts to simplify and lighten the procedure.
For instance, the LTMS offers a method for renewing your vehicle's registration. To renew a vehicle, you no longer need to wait in line at an LTO branch. If it's any solace, this action shows that the organization plans to update the current system.
The convoluted bureaucracy may still cause you some inconveniences. Yet that's no justification for turning to shady business practices. To avoid legal ramifications, choose the proper course. After all, you don't want to get an unfair advantage over others in order to surpass them.
Hopefully, the above article has helped you know how much is the car registration renewal in Philippines and how many years to renew car registration. Have a visit at Philhyundai and Hyundai stories to learn more about Hyundai cars for sale. 
SIMILAR STORIES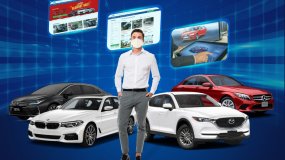 Apr 13, 2023
We will analyze in detail the pros and cons of buying used cars. Thanks to this information, you can decide for yourself and make the best choice for you. Read the article below to better understand it.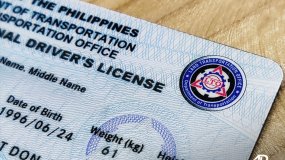 Apr 10, 2023
What is the age limit to get a driver's license in the Philippines? Whether you are a Filipino citizen or a foreigner, you should know the answer before applying.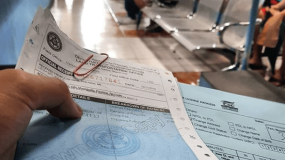 Mar 22, 2023
To prevent penalties, it is critical to renew your driver's license before it expires, especially have a careful look at the 5 years expired driver's license Philippines. Let's figure it out below!